Tip no.1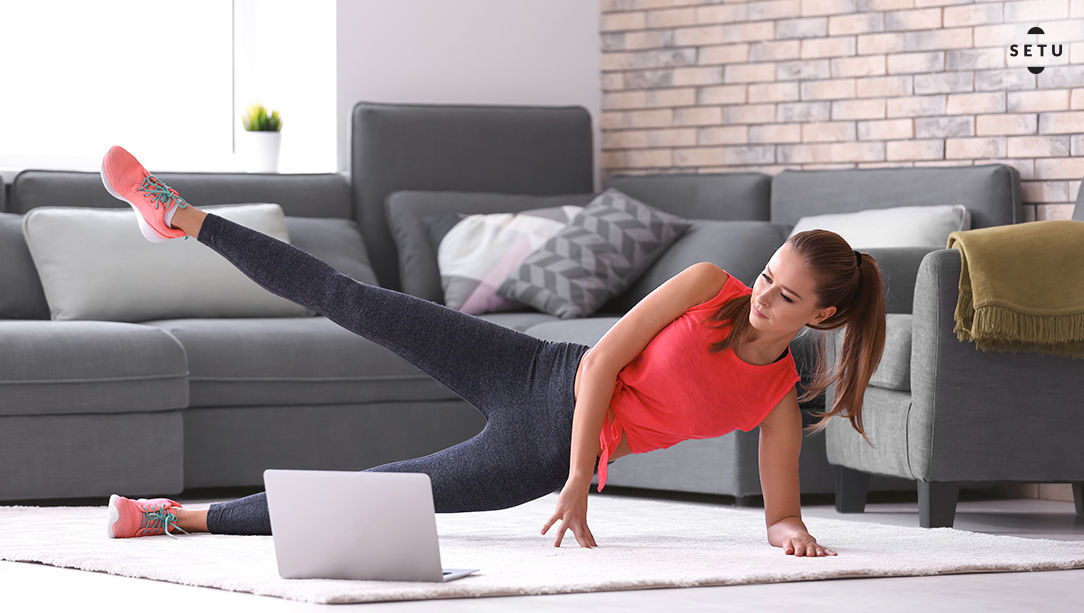 Quick Focus on the abs. Literally anywhere!
You can do ab workouts from anywhere — be it at a hotel, a home, or a gym. Since we tend to get lazy in the monsoons and most of our weight goes on the stomach (or sides, to the back — hello love handles!), doing ab workouts are great for the body, and easy to accomplish. Start with the basics: planks, sit-ups, and push-ups. Do 2 reps in each set and at least 3 rounds. If it gets easy, try variations of the basic workouts to push yourself. Don't forget to stretch before and after! Try doing this right after getting up in the morning at least 3 or 4 times a week. It should only take about 30-45 mins of your time but you will feel great the whole day!
Tip no.2
Mix it up like your cocktails!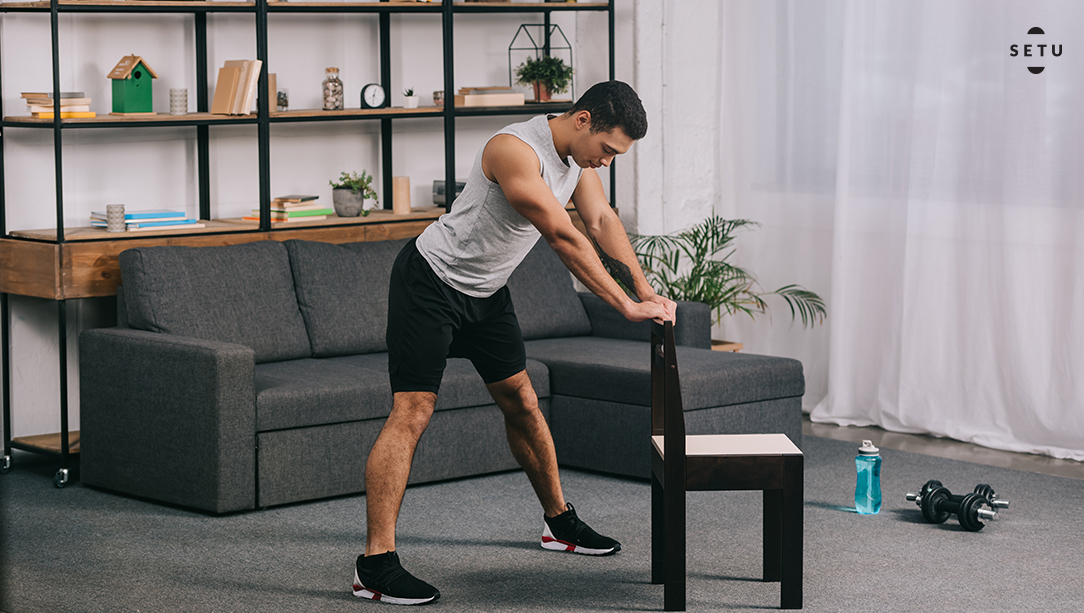 A mix of cardio and weights allows your body to lose fat, gain muscle, and its great for toning! Start with burpees (cardio) followed by squats (muscle building) for a minute each. If you don't have weights at home, you can use a water bottle or a book, and while you do muscle-building exercises. Instead of burpees, you can do high-knees, or jumping jacks to get your heart rate racing and other muscle-building exercises you and do are: lunges, deadlifts, bench press, dumbbell curls, calf raises, dumbbell flys, skull crushers just to name few. The ideal way to go about it would be 1 min. cardio exercise, 1 min. muscle building exercise, 30 sec. rest and repeat.
Tip no.3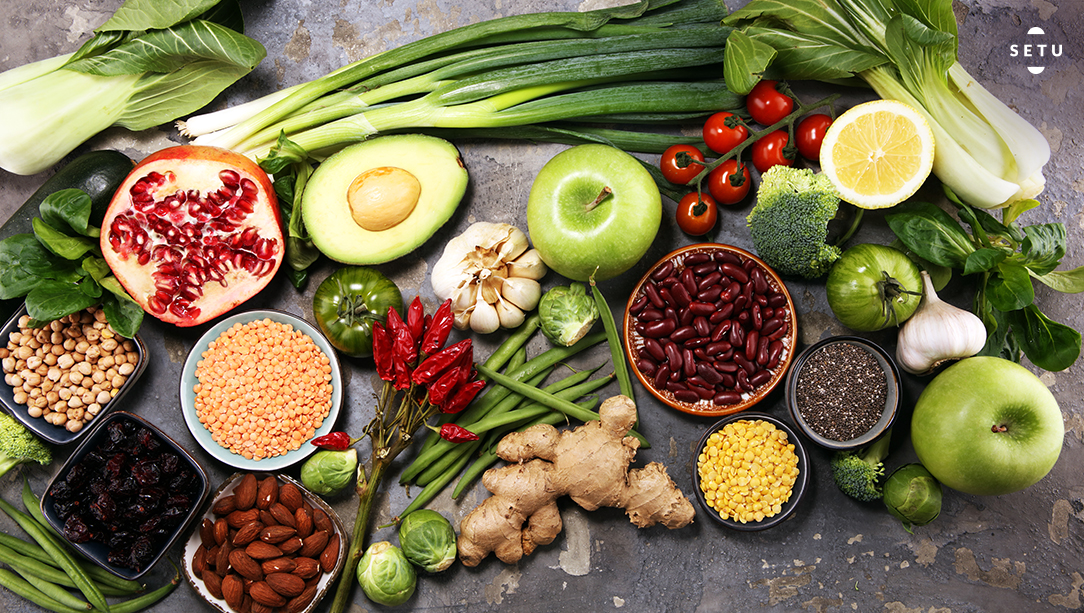 Watch it like it's hot
Cut down (don't stop it altogether) on fried and junk intake. Surprise your stomach and opt for leafy-green veggies (make sure they're cleaned and washed well) and lean proteins. Swap your tea/coffee break with antioxidant juices as they help reduce bloating. Bananas, nuts, seeds, and whole grains also help achieve a flatter stomach.
Tip no.4
Be the mover and shaker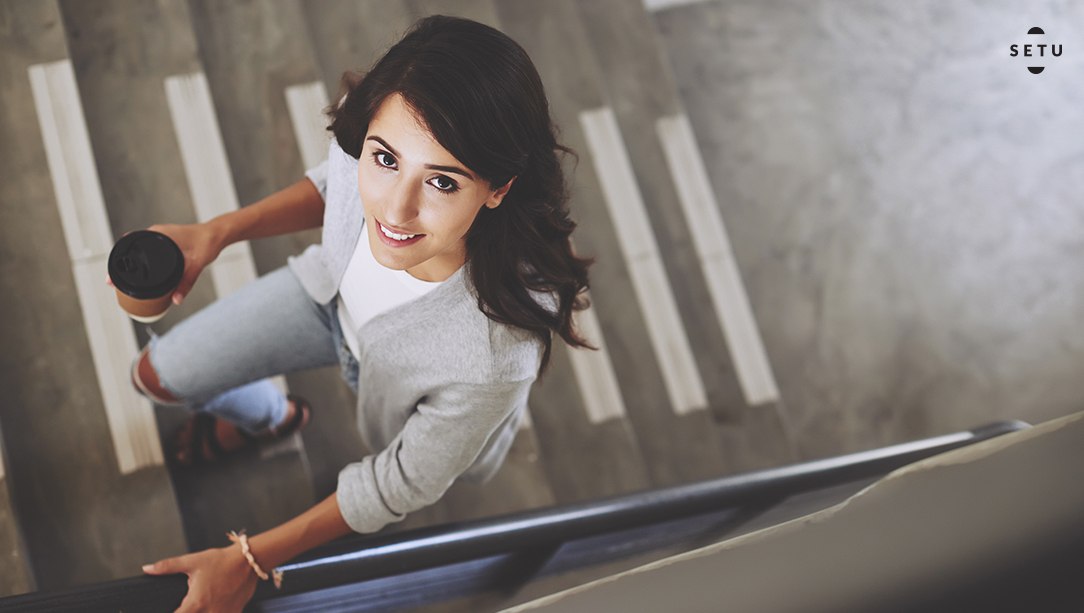 Opt to climb stairs as opposed to taking the elevator. It is something you can incorporate every day and a great way to keep fit. Climbing stairs is good for your heart, hips, glutes, thighs, and hamstrings. Be sure to stretch your legs and do a few hip exercises such as rolling your hips 5 times clockwise and counterclockwise after you reach your floor to avoid any leg and hip injuries!
Tip no.5
Stretch your limits. And your limbs maybe?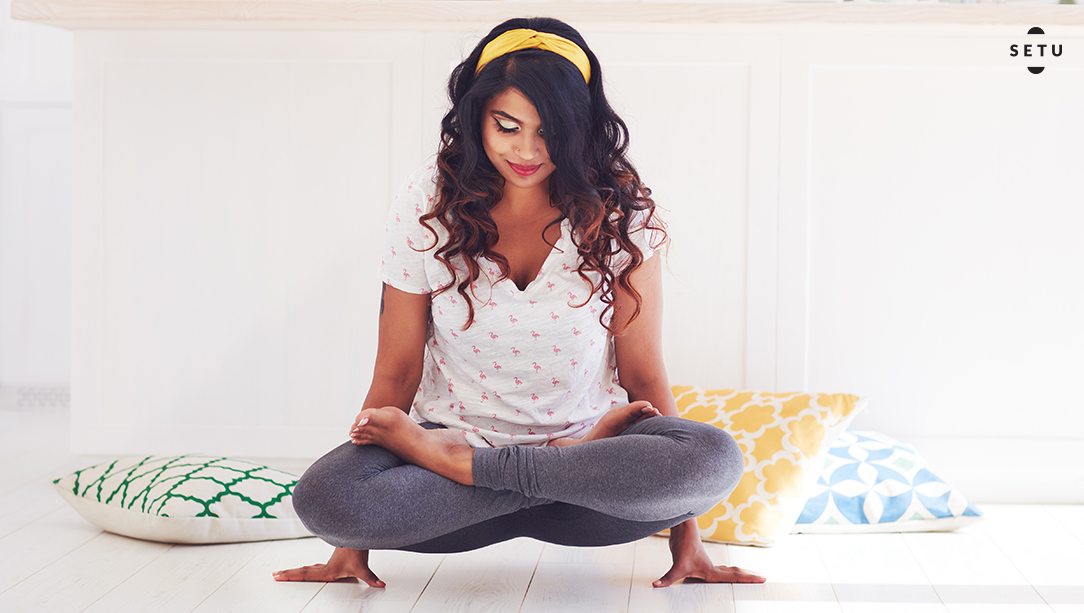 Not only can you do yoga in the comfort of your home, but it is also a great exercise for respiratory issues, which usually arise in the monsoon season. In addition, yoga also helps with flexibility and strength. Some of the yoga positions that are good for your respiratory systems are the: big toe pose (Padangusthasana), bridge pose, cat pose (Marjaryasana), cobra pose (Bujangasana) , cow pose (Bitilasana), easy pose (Sukhasana), extended puppy pose (Uttana Shishosana)
Tip no.6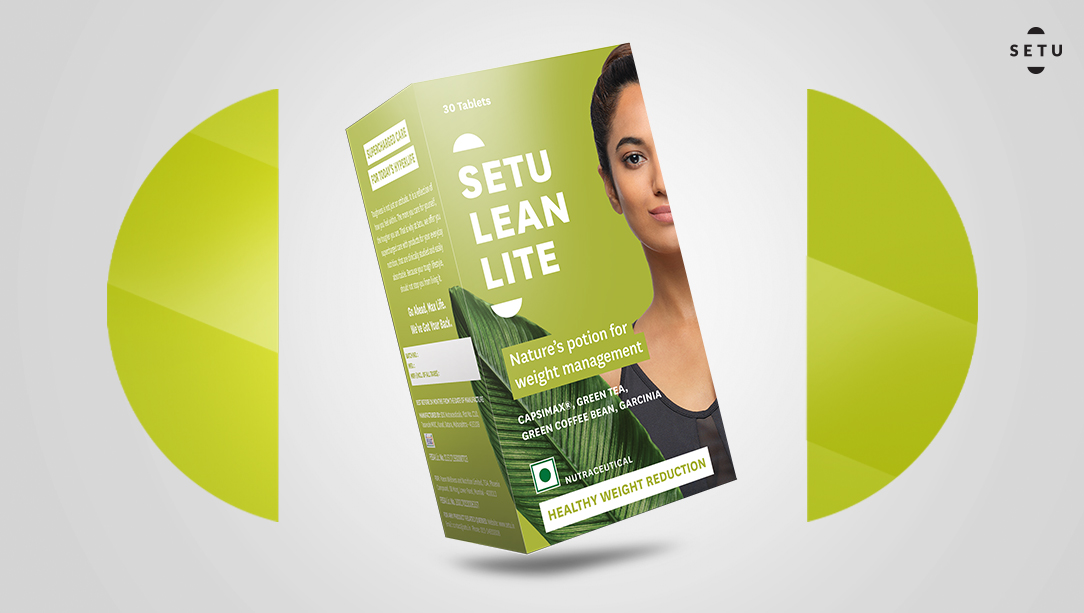 Get that ONE good habit going- SETU LEAN LITE
Not only is Setu's Lean Lite a perfect weight management habit, but it also has ZERO side effects, it is NOT a medicine, and is made up of the most powerful and researched herbal fat burn blend.
Powered with green tea extract, green coffee beans, and Garcinia cambogia, this product is clinically proven to curb hunger cravings and increase your metabolism. An active, award-winning & trademarked ingredient called Capsimax® is also present in this tablet; which is a capsicum extract that lowers body fat through a dual mechanism of activating thermogenesis and limiting internal fat synthesis.  You can reap the most benefits from Setu's Lean Lite if it is taken along with regular exercise and a healthy diet.
REFERENCES 
1: https://rawpressery.com/blog/fitness-wellness/8-tips-to-beat-that-monsoon-weight/
2: https://www.dnaindia.com/health/report-expert-shares-5-indoor-workout-tips-to-get-fit-this-monsoon-2234584
3:https://livehealthy.chron.com/muscles-used-walking-up-stairs-7534.html
4: https://ods.od.nih.gov/factsheets/Carnitine-HealthProfessional/