About the ingredient
Found in
Oranges, amla, guava, cheries, berries
Let's understand the science !
A study carried out on males suggests that vitamin C acts as a powerful antioxidant and helps to reduce post-exercise oxidative stress.

Read More
Vitamin C is a potent water-soluble antioxidant that can reduce oxidative stress and can also regenerate the important antioxidants glutathione and vitamin E. Read More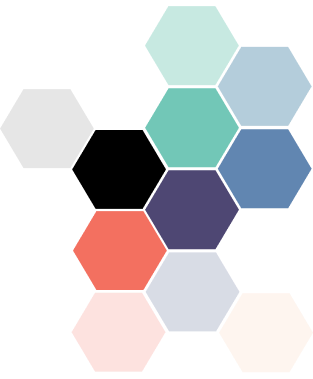 Let's understand the science !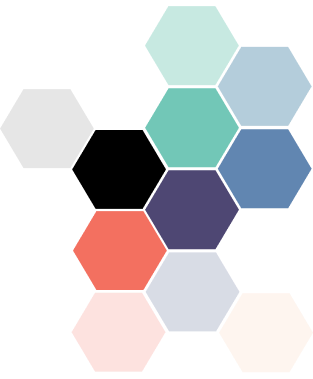 A study carried out on males suggests that vitamin C acts as a powerful antioxidant and helps to reduce post-exercise oxidative stress.

Read More
Vitamin C is a potent water-soluble antioxidant that can reduce oxidative stress and can also regenerate the important antioxidants glutathione and vitamin E. Read More
Here are all the Setu products with Vitamin C
Still not sure? Take the Setu SenseTest.
Take a quick health consultation and leave the rest to our experts.
Why Should You Take Vitamin C?
Why Should You Take Vitamin C?
What is Vitamin C?
The human body is a mean machine; it's strong, resilient and built for activity. But like a machine, it experiences wear and tear and needs regular maintenance.
We can offer our body this care by supplying it the nutrition it needs. Along with an adequate amount of carbohydrates, proteins, vitamins and minerals, our bodies also need Vitamin C.
Vitamin C is a water-soluble vitamin. It is naturally present in a variety of commonly available foods. It is also available as a supplement under the name of ascorbic acid.
Wondering what ascorbic acid is? It's simply another name for Vitamin C, and performs a variety of roles in the human body. From protecting your skin from harmful UV rays to supporting immunity, it does a lot for you.
Let's take a closer look at some of the uses of this essential vitamin and explore its many health benefits.
Benefits and uses of Vitamin C
Vitamin C helps the body carry out various processes for overall health and wellbeing. It helps wounds heal faster and promotes cardiovascular health, too. (2) Some of the other uses of ascorbic acid include:
Boosts skin health:
Regular consumption of this vitamin prevents your skin from turning dry. It also aids in the maintenance of collagen, an important protein in human skin. Collagen keeps your skin hydrated and has anti-ageing benefits.
Promotes bone health:
Collagen is also essential for bone health. Since Vitamin C helps your body maintain healthy collagen levels, it directly contributes towards strong bones, too.
Supports faster wound healing:
The role of Vitamin C in keeping collagen levels steady in the body is important yet again, as collagen is a vital component of our muscles, skin, and tissues. As a result, this vitamin improves wound healing.
Improves immunity:
Ascorbic acid plays an important role in strengthening your immune system. A regular dose of this vitamin will help your body fight off symptoms of infection, like the flu.
Enhances antioxidants:
Vitamin C is one of the best antioxidants for your body! Antioxidants are molecules that help lower your risk of developing serious health conditions or diseases, such as heart problems and cancer.
Helps the body absorb iron:
Iron is an important mineral required for good health. Vitamin C aids in the absorption of iron in the body. It is due to this reason that people who suffer from iron-deficiency or anemia are given Vitamin C supplements.
Dosage of Vitamin C
The required daily dose of Vitamin C depends on various factors, such as age, gender, and underlying medical conditions, if any. The National Institutes of Health (NIH) states that an adult male requires 90 mg of Vitamin C per day, and an adult female requires 75 mg per day. A breastfeeding mother would require around 12 mg per day. Smokers need to increase their intake 35 mg above these values. (1)
If you feel like you may have a Vitamin C deficiency, reach out to your doctor for a diet chart and the correct supplements.
Side effects of Vitamin C
Consuming excessive amounts of Vitamin C can result in side effects, including nausea, diarrhoea, headaches, fatigue, and rarely, kidney stones.
There is also an indication that the consumption of Vitamin C supplements can possibly hamper the effects of chemotherapy drugs. (3) When taken along with oral contraceptives, they may lose their efficacy because oral oestrogen can lower the effects of this vitamin. (4)
About the ingredient
Vitamin C occurs naturally in citrus fruits like oranges, as well as foods like broccoli, strawberries, guavas, thyme, and brussels sprouts. You can also eat Vitamin C-fortified foods.
However, certain habits (such as smoking) can impact your health and require you to consume more of this vitamin than normal.  The deficiency of this vitamin can also result from alcoholism, incorrect dietary habits, and dialysis.
In such cases, you may want to take supplements.
Setu's Daily: Multi Strips are enriched with Vitamin C. Each strip promotes overall health and wellness, fills nutrient gaps, boosts energy, fights fatigue, and protects your body from oxidative damage!
Each Daily: Multi Strip contains a powerful blend of essential nutrients: Vitamin D3, Vitamin K2, Vitamin B12, Thiamine, Riboflavin, Folic Acid, Vitamin B5, Vitamin B6, Vitamin B7, Vitamin A, and Vitamin C.
All of these potent ingredients come together to give you the energy and vitality you need each day. B-complex vitamins play an important role in energy production, while Vitamins A and C together enhance your immune system's response against infection.
Let's understand the science
Vitamin C is a water-soluble vitamin which means that it can dissolve in water. It is not stored in the human body and needs to be constantly consumed through food or supplements.
Most people can maintain a healthy intake of Vitamin C through food. However, this may not be possible for all. Without an adequate intake of this important vitamin, you face the risk of developing many health issues, including dry skin, bleeding gums, weak bones, and lowered immunity levels. In such cases, Vitamin C supplements can fill this nutritional gap and keep such health conditions at bay.
A lowered intake of this essential vitamin may also lead to a condition called scurvy. Signs of scurvy include limb pain, exhaustion, loss of teeth, and swelling in the body. A deficiency of Vitamin C may also cause dry skin, nosebleeds, and low immunity. Fortunately, it is easy to avoid a deficiency of this vitamin since this nutrient is present in a range of foods that are commonly eaten.
FAQs
1) How long does it take for the results of ascorbic acid supplements to show?
You need to take ascorbic acid supplements for at least a few days for the results to show. Consistency is key to seeing the effects of these supplements on your overall health. Over time, you will gradually notice an improvement in energy and immunity levels, alongside healthier skin, bones, and hair. The benefits will continue, provided you keep up with your dose.
2) Where can I buy Setu's Daily: Multi Strips?
Setu's Daily: Multi Strips are available on Setu's official website. You can also get them on any leading e-commerce platform. While these strips do not require a prescription, it is best to consult a doctor before taking them.
3) How can I naturally consume more Vitamin C?
You can increase your intake of Vitamin C through foods like oranges, guavas, strawberries, papayas, mangoes, kiwis, and grapefruits. Also, consider consuming Vitamin C-fortified foods, such as fortified juices and fortified breakfast cereal.
4) How can I avoid the side effects of consuming Vitamin C?
If you consume Vitamin C in the right amounts, there is no risk of side effects. You may experience side effects if you take high doses of Vitamin C supplements, and the best way to prevent this is by checking with a doctor beforehand. That way, you can take exactly how much you need and no more.
References