About the ingredient
Sourced from
Nardostachys jatamansi
Made at
Scitech Specialities
Let's understand the science !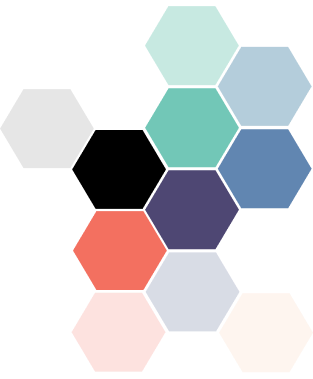 Here are all the Setu products with Jatamansi extract (Nardostachys jatamansi)
Still not sure? Take the Setu SenseTest.
Take a quick health consultation and leave the rest to our experts.
Why You Need The Powerful Jatamansi
Why You Need The Powerful Jatamansi
What is Jatamansi?
Nature is full of botanical herbs and plants that are both edible and medicinal. One such plant is Nardostachys Jatamansi, a small herb that grows in the mountainous regions of India, Nepal, China and Bhutan. It is also called spikenard, nardin or muskroot.
In India, this plant grows on the snow-clad slopes of the Himalayas. Jatamansi is an important plant in Ayurveda and has been used in traditional medicine for generations. Even today, extracts of this plant are added to several beauty products and supplements.
Read on to find out the benefits of this herb and the best way to consume it.
Benefits of Jatamansi
The pink bell-shaped flowers and roots of this plant contain powerful medicinal properties. In ancient times, the flowers were used to make essential oils, which were used as perfume or incense during religious ceremonies. Today, the oil extracted from the root is used for several medicinal purposes. The roots are also dried and crushed to make Jatamansi powder.
Jatamansi oil and its powdered extract offer several health benefits, which include the following:
Boosting memory:
Studies have found that Jatamansi extract has the potential to reduce memory loss caused by stress (1). Historically, the plant has been used to manage symptoms of memory loss and enhance mental alertness. Often, the powdered extract is combined with other medicinal plants, like Brahmi and Ashwagandha, to combat stress-induced memory loss.
Improving brain health:
Free radicals can cause oxidative damage to the brain, which can lead to complications like epilepsy, seizures and other neurological issues (2). The antioxidants in Jatamansi neutralise free radicals and boost brain health. Jatamansi is also known to improve nerve function and cognitive performance.
Improving sleep quality:
Studies have found that Jatamansi is effective in treating insomnia. (3). This herb has a calming effect on the mind and body, helping improve the quality of sleep. Studies have also found that Jatamansi can have mood-boosting effects and alleviates symptoms of depression. Due to its soothing powers, it is also used to treat anxiety.
Promoting hair growth:
Jatamansi oil is used to treat hair fall. It strengthens hair roots and strands, making your hair strong and soft. Massage the oil into your scalp to reap its benefits. Jatamansi oil is also used to treat dandruff, split ends and premature greying of hair.
Boosting skin health:
Jatamansi has cleansing properties, which is why it's used in many skin products. Its antifungal benefits help manage skin infections while its antioxidant properties keep your skin supple and reduce wrinkles and dark spots.
Uses of Jatamansi
Due to its various healing properties, Jatamansi extract is used in many ways. It is added to creams and other beauty products to enhance skin and hair health. It is also consumed in the form of supplements to boost cognitive performance, memory and sleep quality.
Additionally, this herb is used as a stimulant, antispasmodic, laxative and antiepileptic. The essential oil obtained from the roots is used for its antimicrobial, antifungal, and anticonvulsant properties.
Jatamansi dosage
Jatamansi extract can be consumed in the form of tablets, capsules or powder.
1-2 tablets or capsules twice a day is the recommended dosage. Alternatively, ¼- ½ teaspoons of Jatamansi powder twice a day is the correct way to consume the powder.
Always stick to the recommended dosage mentioned by the manufacturer. To play it safe, cross check with your doctor.
Side effects of Jatamansi
Just like with everything else in life, don't consume Jatamansi extract in excess. Since this potent herb has laxative properties, too much of it can cause diarrhea. Overdosing on the herb can also cause nausea, vomiting, abdominal cramps and frequent urination.
If you experience an allergic reaction after consuming a product infused with Jatamansi extract, stop using the product immediately and seek medical help. Pregnant and lactating women should not consume products that contain Jatamansi as these can be harmful to their health or the health of the fetus.
About the ingredient
Setu's Sleep: Restore Magic Mints contain Jatamansi extract. This sleep supplement improves sleep quality and duration while restoring your natural sleep cycle. The other important ingredient in our sleep supplement is melatonin. Melatonin is a hormone released by the pineal gland in response to darkness. Melatonin signals to your body that it's time to relax, helping you fall asleep easily.
Our Sleep: Restore Magic Mints reduce the amount of time it takes for you to fall asleep and increase sleep duration and quality. This helps reduce your chances of developing sleep disorders, triggering sleep at the right time and combatting jet lag. The best part about our magic mints is that they are non-habit forming and non-addictive!
Let's understand the science!
Jatamansi has an excellent nutrient profile with several health benefits. Its bioactive compounds and chemicals are credited with having therapeutic properties. It's antioxidant and neuroprotective properties protect the body against the negative action of free radicals. Jatamansi has been used as a treatment in a wide range of disorders related to the digestive, circulatory, nervous, respiratory, urinary, reproductive systems, as well as in the treatment of skin disorders.
FAQs
What's the best way to consume Jatamansi extract?
Products containing Jatamansi should be consumed after meals. Jatamansi powder can be made more palatable by mixing it with honey. Always stick to the recommended dosage. Consume Jatamansi supplements regularly to enjoy the best results.
Can I drive after consuming Jatamansi extract?
No, it is not advisable to drive after consuming Jatamansi or products containing this powerful herb. Jatamansi induces sleep by calming your nerves, so you are likely to experience drowsiness after consuming it.
Does Jatamansi lower blood pressure?
Jatamansi powder can be potentially used to regulate blood pressure and prevent blood clotting. It has shown to increase blood circulation and rid your system of toxins, which in turn keeps cardiovascular diseases at bay.
References: