Description
Unlock your inner beauty. Our tasty, fizzy formula is packed with glutathione, a powerful antioxidant to keep your skin looking and feeling great. Setu Gluta Fizz is designed to support the detoxification of your liver which helps improve overall skin health inlcuding fine lines, wrinkles, texture, pigmentation and tone. Setu Gluta Fizz is recommended for both, men and women. Just drop one tablet in a glass of water and enjoy your detox drink.

Promotes Skin Rejuvenation


What To Expect?
Known as the 'master antioxidant', Glutathione is essential for healthy immune function, detoxification and skin health. Modern lifestyles, aging, pollution and alcohol tend to deplete glutathione levels. When taken regularly, it becomes an ascorbic acid flush, a powerful cleansing agent, protecting the body from chemical toxin build up.
Glutathione is an antioxidant naturally found in human cells that neutralizes free radicals, boosts the immune system and helps flush out toxins from the body.
Promotes Skin Rejuvenation 
Glutathione, also known as the master antioxidant naturally occurs within the body, however ageing and external stressors like food, pollution and other toxins cause glutathione levels to drop. Glutathione is a tripeptide consisting of three amino acids that work together to stimulate skin cell regeneration and strengthen the outer layer of the skin to prevent further damage, keeping your skin looking and feeling youthful.
What Does Science Say?
Studies have shown that oral glutathione supplementation of 250 mg/d, in both reduced and oxidized forms, effectively improves skin wrinkles, skin elasticity, skin pigmentation and is possibly an anti-aging agent. Read More 
Ingredients
Check out the potent ingredients in this product
Product USP

Sugar-Free
Our 100% sugar-free formula makes it usable for people of all ages, even if you're on a diet or have high blood sugar levels.

Zero Side Effects
This product is made with high-quality, natural ingredients and does not have any side effects.

Clinically Studied
All the ingredients used in the formula have consistent supporting scientific research for their efficacy.
FAQs
Have questions? Refer to a comprehensive list of queries below.
Dosage
Take 1 tablet daily.
Storage
Store in a cool & dry place, away from moisture. Protect from direct sunlight. Keep out of reach of children. Replace the desiccant cap tightly after every use.
Caution
For adults only. Consult your physician before using this product if you are pregnant, lactating, trying to conceive, taking medication or have a medical condition. THIS PRODUCT IS NOT INTENDED TO DIAGNOSE, MITIGATE, TREAT, CURE OR PREVENT ANY DISEASE.
Declaration



What's inside?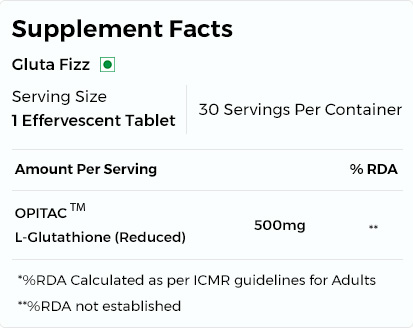 Similar Products
Here are a few other amazing Setu products with similar benefits.

Immunity

Fitness

Beauty
Boost your immunity with the antioxidant power of turmeric paired with MCT oil for higher absorption.
₹ 1100