Combo: Supercharged Immunity


Combos
COMBO INCLUDES



Potent immunity-boosting ingredients: Curcumin, Probiotics, Vitamin C + D3, & Zi

A combo that helps promote a healthy inflammatory response in your body

Keeps your gut micflora diverse and your tummy healthy

Offers (3)

Introductory Offer!! Enjoy 10% Exclusive Off only on our Combo Range. Use the code Combo10 and get 10% off on your favorite Combos.

Limited Period Offer!!! Get Flat 10% OFF on your purchase above Rs.1500. Use code FLAT10. Grab Now!

Get ₹500/- OFF on orders worth ₹2500/- or more. Use code: GIFT500. Limited time offer!
Pack of 30
You save ₹1601 (57% off)
Cash On Delivery available
Fortify your immunity with this daily dose of turmeric extract, probiotics, vitamin C + D3, and zinc

Immunity: Boost strips
For adults: 1 strip daily after your heaviest meal

Setu Turme Rich
For adults: 1 capsule daily after your heaviest meal

Tummy: Probiotic
For adults: 1 capsule daily after breakfast or lunch
Combo: Supercharged Immunity is your daily fortifier packed with Immunity: Boost strips, Setu Turme Rich and Tummy:Probiotic Immunity: Boost Strips contain a blend of vitamin C, zinc and Vitamin d3 to support your body's natural immune response and respiratory health. Setu: Turme Rich is a revolutionary formula that contains the patented CurcuWIN (46 times more potent than standard haldi) to fight off inflammation. Tummy: Probiotic has nine strains of probiotics and 15 billion CFUs packed in one capsule that boost immunity by keeping your gut flora diverse.

Immunity: Boost strips

Setu Turmerich

Tummy: Probiotic
There's nothing quite like a crossover episode of television or a movie where different forces combine to fight off a single villain—that's exactly what you get with this supercharged, immunity-boosting combo. Probiotics and curcumin form a dynamic duo to fight free radicals and external invaders that try to harm your body, while Immunity: Boost Strips act as potent antioxidants and anti-inflammatory agents to support your body's natural immune response. Get two free consultations with our nutritionists when you purchase this pack. They can help you better understand what your body needs and what you need to do to hit your health goals.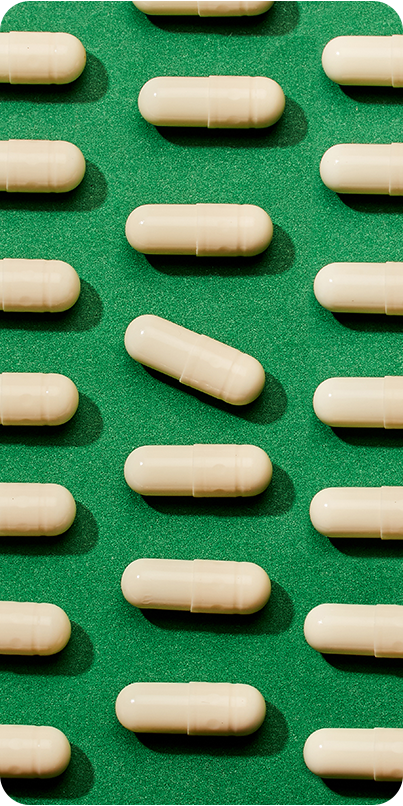 Here are a few commonly asked questions about this product. If you'd like to know more, please write to us at contact@setu.in
Curcumin is an active compound in turmeric that gives it its unique yellow color and health benefits.
Curcumin represents about 2-8% of most turmeric preparations. Technically speaking, it belongs to the class of compounds called curcuminoids, which is a phenolic-type of plant compound. Out of the three curcuminoids found in turmeric, curcumin has the most health-benefiting effects.
Turmeric is used extensively in traditional medicine to treat wounds and swellings. Curcumin, the primary beneficial ingredient, has known anti-inflammatory and antimicrobial properties. Research has also shown that curcumin is an active detoxifier and promotes skin health from within.
Probiotics are microorganisms naturally present in the digestive system. Their balance helps control the body's immunity, digestion, and your overall mood.
Similar to centimeters for length and milliliters for volume, Colony Forming Units (CFUs) is a measurement for good bacteria. This unit helps your measure the efficacy of any probiotic you take.
A healthy digestive system has a diverse spectrum of probiotics, each performing its own function. Using multi-strain probiotics provides more diverse and effective benefits to the body.
Vitamin D is essential for normal immune function and acts as important stimulant for innate and adaptive immunity. It has both anti-inflammatory and immunoregulatory properties and is crucial for the activation of immune system defenses.
Zinc affects multiple aspects of the immune system and is crucial for the normal development and function of immune cells, while vitamin C plays an important role in the maintaining the immune function of our body. They both also function as antioxidants to prevent free radical damage..
Need more guidance? Take the Sense Test.
Take a quick health consultation and leave the rest to our experts.