Combo: Women Daily Essentials

Advanced women wellness combo

Combos
COMBO INCLUDES




Boosts energy and overall health and wellness by filling nutrient gaps

Promotes red blood cell formation and improves iron stores in the body

Fights inflammation, reduces muscle soreness and improves joint health

Offers (3)

Introductory Offer!! Enjoy 10% Exclusive Off only on our Combo Range. Use the code Combo10 and get 10% off on your favorite Combos.

Limited Period Offer!!! Get Flat 10% OFF on your purchase above Rs.1500. Use code FLAT10. Grab Now!

Get ₹500/- OFF on orders worth ₹2500/- or more. Use code: GIFT500. Limited time offer!
Pack of 30
You save ₹801 (42% off)
Cash On Delivery available
Boost your daily nutrient requirement with this combo

Daily: Iron Strips
For adults: One orally dissolving strip daily after breakfast

Curcumin: Boost fizz
For adults: Take 1 fizzy tablet in a glass of water with breakfast

Daily: Multi Strips
For adults: One strip daily after a meal.
Combo: Women Daily essentials includes multi vitamins to support overall wellness, Daily: Iron to boost energy and oxygen transport to body cells and Curcumin: Boost to reduce inflammation, boost immunity and improve skin health. In addition, this also includes 2 sessions of one-on-one consultation with our expert nutritionist.

Daily: Iron Strip

Curcumin: Boost fizz

Daily: Multi Strip
A comprehensive nutrition regime is like an insurance policy, a daily guarantee to ensure your body gets the vitamins and minerals it needs. It can make up for the shortfalls that occur when you don't get what you need through food. Combo: Women Daily essentials brings together all the nutrients needed by women in today's fast paced lifestyle and it comes along with a 1-1 nutrition consultation with our expert nutritionist. Daily: Multi strips are packed with 11 key vitamins to help fill nutrients gaps and provide your body with the tools to stay healthy by fighting off illnesses and diseases. Setu's Daily: Iron promotes red blood cell production, reduces fatigue and boosts immunity. Our formula is made with the patented AB-Fortis® microencapsulated iron, which has a higher bioavailability, no metallic aftertaste and is a stomach-friendly formulation. Curcumin: Boost works alongside vitamin C, an antioxidant that provides your body with immunity-boosting benefits, and black pepper extract, which helps your body absorb and utilize other nutrients. Together this combo provides an excellent support for women's daily nutritional needs.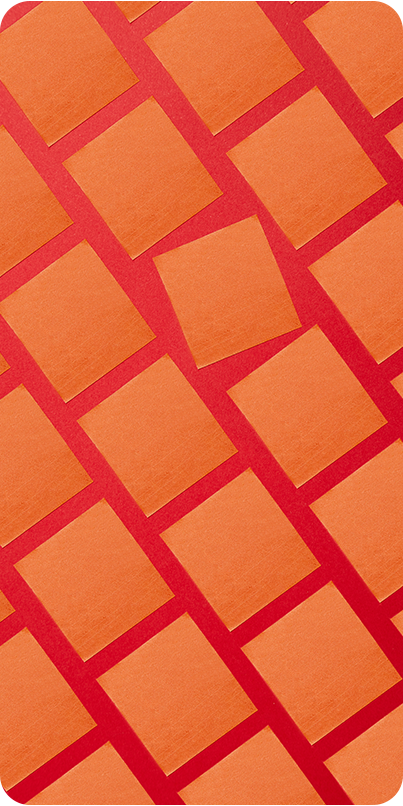 Component Products
Why this product?
Setu Fish oil is a rich source of essential fatty acids—EPA and DHA—that are great for your heart, eyes, brain and overall wellbeing.
Why this product?
Boost your immunity with these easy to consume oral dissolving strips packed with vitamin C, zinc and vitamin D3.
Here are a few commonly asked questions about this product. If you'd like to know more, please write to us at contact@setu.in
The most common challenges with iron supplements are the metallic taste, high reactivity (oxidation), and unpleasant gastro-intestinal side-effects. Microencapsulation delivers iron with higher bioavailability, no metallic aftertaste and a stomach-friendly formulation.
Folic acid is a form of a B vitamin called folate. Folate plays an important role in the production of red blood cells
Daily: Iron is for adults only. Consult your physician before using this product if you are pregnant, lactating, trying to conceive, taking medication or have a medical condition.
Vitamin D is essential for normal immune function and acts as an important stimulant for innate and adaptive immunity. It has both anti-inflammatory and immunoregulatory properties, and is crucial for the activation of immune system defenses that protect your body against pathogens.
While B-complex vitamins don't contain energy themselves, they are an essential part of the process that breaks down glucose from food into ATP, releasing energy into your body.
"Curcumin is an active compound in turmeric that gives it its unique yellow color and health benefits. Curcumin represents about 2-8% of most turmeric preparations. Technically speaking, it belongs to the class of compounds called curcuminoids, which is a phenolic type of plant compound. Out of the three curcuminoids found in turmeric, curcumin has the most health-benefiting effects."
Black pepper is renowned for its use in traditional medicine. It's rich in a nutrient called piperine, which has potent anti-oxidant properties and also helps increase your body's bioavailability to other nutrients! It's the perfect partner for your supplements.
Vitamin C, also known as ascorbic acid, is a water-soluble vitamin. It plays an important role in maintaining the immune function of our body. Because humans are not able to produce vitamin C, we are dependent on getting it through our diet. A lack of vitamin C in your diet has to be compensated through supplements.
Need more guidance? Take the Sense Test.
Take a quick health consultation and leave the rest to our experts.