Combo: Work +

An all day companion for high performance individuals

Combos
COMBO INCLUDES



Protects from harmful blue light from digital devices, moisturizes tired eyes an

Aids in relaxation, calmness and in maintaining a healthy sleep cycle

Improves alertness and attention, boosts mental activity and productivity

Offers (3)

Introductory Offer!! Enjoy 10% Exclusive Off only on our Combo Range. Use the code Combo10 and get 10% off on your favorite Combos.

Limited Period Offer!!! Get Flat 10% OFF on your purchase above Rs.1500. Use code FLAT10. Grab Now!

Get ₹500/- OFF on orders worth ₹2500/- or more. Use code: GIFT500. Limited time offer!
Pack of 30
You save ₹1201 (50% off)
Cash On Delivery available
Combo: Work will help you beat the blues associated with your hectic work life

Eye: Relief
For adults: One capsule daily with meals

Sleep: Restore
For adults: Take 1 orally-dissolving strip 30-60 minutes before you go to bed.

Daily: Energy Strips
For adults: 1 strip daily 30-60 mins before you want to experience the effects.
Combo: Work+ contains Eye: Relief to protect your vision from harmful blue light, Sleep: Restore to help regulate your natural sleep cycle and Daily: Energy to boost your mental performance.

Eye: Relief

Sleep: Restore

Daily: Energy Strips
"In current times, it is almost impossible to reduce your screen time. From the moment you wake up to the second you go to bed you are looking at screens. Constant exposure to blue light affects your eye health and your sleep cycle, which leads to being tired during working hours, leading to low productivity. This combo helps you fix these hurdles thereby improving your work productivity. Setu Eye: Relief contains clinically tested Nutritears®, a clinically validated formulation of lutein and zeaxanthin isomers, curcuminoids, and vitamin D3. These active ingredients combine to help improve eye hydration, tear production, soothe issues associated with occasional dry eyes and protect your eye from the harmful blue light. Sleep: Restore strips bosst melatonin - the building block to better sleep, helping you fall asleep gently, sleep deeper and wake up feeling refreshed. Finally, Daily:Energy strips contain a blend of natural nootropics—Caffeine, L-Theanine, and Ginseng, designed to boost your energy and mental activity."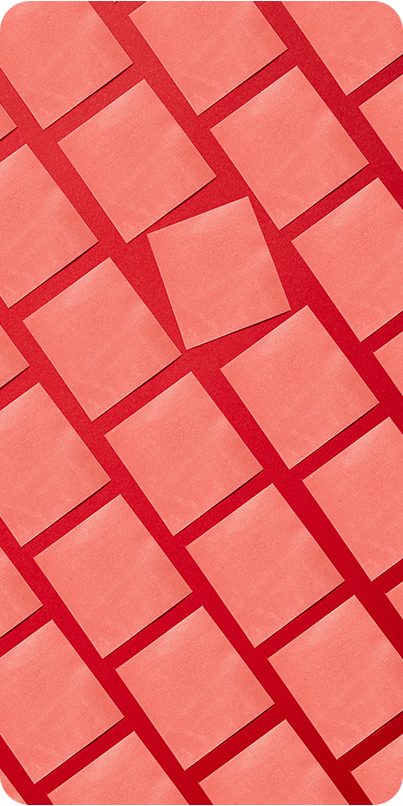 Related Products
Why this product?
The goodness of Ashwagandha extract can help you relax and relieve symptoms of anxiety, thereby contributing to better sleep.
Here are a few commonly asked questions about this product. If you'd like to know more, please write to us at contact@setu.in
"Blue light is part of the visible light spectrum. It has a higher potential to penetrate the eye than other colours because of its energy, and excessive exposure can be harmful to the retina. Blue light is emitted by most screens we use to on a day-to-day basis, like our mobile phones, tablets, and laptops."
Lutein and zeaxanthin are commonly known as eye vitamins. They are a category of carotenoids that protect your eyes against harmful UV and blue light rays. Additionally, they also give protection against retinal macular degeneration, blurry vision, and cataracts.
Melatonin is a hormone made by the brain's pineal gland. It helps to induce and regulate sleep. Sleep:Restore has 5 mg of melatonin in the form of fast-acting, mint-flavored orally disintegrating strips.
The body's production of melatonin is sensitive to light. This ensures that the amount of melatonin is higher in the evening than in the day. Higher levels of melatonin signals the body to prepare for rest, that's why you feel sleepy when the sun goes down.
Ginseng is a medicinal herb commonly used in Korea, Japan, China, and the United States. It contains natural antioxidant compounds, called ginsenosides, which are extracted from the plant's roots, leaves, stems, and fruit, and has multiple pharmacological effects. Ginseng has been shown to help fight fatigue and promote energy and can also help lower oxidative stress.
Caffeine is a stimulant, which means it increases activity in your brain and nervous system. It also increases the circulation of chemicals such as cortisol and adrenaline in the body. In small doses, caffeine can make you feel refreshed and focused.
L-theanine is an unique amino acid mostly found in tea leaves and fungi and used to help improve mood and lower stress, and to protect the brain and heart.
Studies have shown that a vitamin D deficiency may cause dry eye syndrome. Vitamin D supplementation has been shown to improve symptoms of dry eyes by promoting tear secretion, reducing tear instability and fighting inflammation.
Need more guidance? Take the Sense Test.
Take a quick health consultation and leave the rest to our experts.