Skin: Youthful – Marine Collagen

Revitalize your skin from within

Skin
Lemon Flavour
Replenishes your skin collagen structure and protects it from damage

Increases skin hydration and firmness

Reduces wrinkles, pigmentation, roughness and damage from UV rays

Offers (2)

Limited Period Offer!!! Get Flat 10% OFF on your purchase above Rs.1500. Use code FLAT10. Grab Now!

Get ₹500/- OFF on orders worth ₹2500/- or more. Use code: GIFT500. Limited time offer!
Pack of 4
120 Stick Packs
You save ₹4001 (50% off)
Cash On Delivery available
Your daily dose of revitalization for your skin

Skin: Youthful
For adults: One stick pack daily mixed in 100ml (half glass) water
Each pack contains hydrolysed marine collagen peptides (Wellnex™), N-Acetylglucosamine, vitamin C, zinc and biotin—all formulated for maximum and efficient absorption. Together, they replenish the nutrients your body needs to leave you with healthy skin and nourished hair.
While getting older means getting wiser, it can also be bad news for your body: wrinkles, hair loss, greying, weak nails and even joint paint can all sneak up on your pretty quickly. If you've been searching for your fountain of youth, look no further than Setu Skin: Youthful Powder. Our premium beauty formula is packed with a unique blend of peptides and other nutrients, all in one delicious powder. Take it regularly for youthful and radiant skin, strong nails, and luscious hair.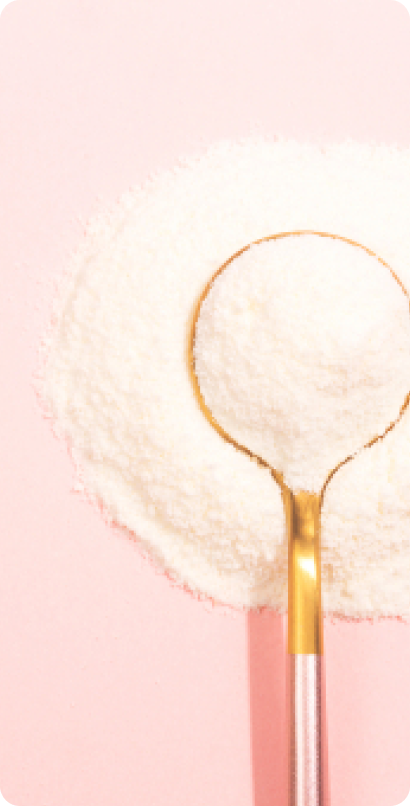 Here are a few commonly asked questions about this product. If you'd like to know more, please write to us at contact@setu.in
Collagen is the most abundant protein in the human body and makes up over 70% of the dermis, the middle layer of skin. As we age, collagen levels tend to decline, which can lead to sagging skin and the appearance of wrinkles. Setu Skin: Youthful Powder stimulates collagen production to counter the effects of age-related collagen loss.
N-Acetylglucosamine (NAG) is a natural sugar found in the cell walls of your body. Its key function is the synthesis of hyaluronic acid, which strengthens and lubricates your eyes, moisturizes and enhances your skin, and supports joint mobility.
Need more guidance? Take the Sense Test.
Take a quick health consultation and leave the rest to our experts.