Sleep: Restore

Give yourself a night of deep and restful sleep

Sleep
Mint flavour
4.6 / 5
Aids in relaxation, calmness and maintaining a healthy sleep cycle

Makes you fall asleep faster and improves your sleep quality

Reduces strain from jet lag and daytime sleepiness
Get your daily dose of natural sleep hormone

Sleep: Restore
For adults: Take 1 orally-dissolving strip 30-60 minutes before you go to bed
Each strip of Sleep:Restore contains 5mg of Melatonin - A natural sleep hormone that helps you sleep better.
It's harder to get good sleep than it ever has been. Hours spent in front of devices and exposure to blue light decreases the amount of melatonin in your body—that's the natural sleep hormone that tells your brain it's time to go to sleep. Setu's Sleep: Restore provides you with the building block to better sleep, helping you fall asleep gently, sleep deeper and wake up feeling refreshed. We formulated our melatonin into orally dissolving minty strips that dissolve quick and act quicker. Take it to regulate your sleep cycle without forming a habit or any dependency. Good night.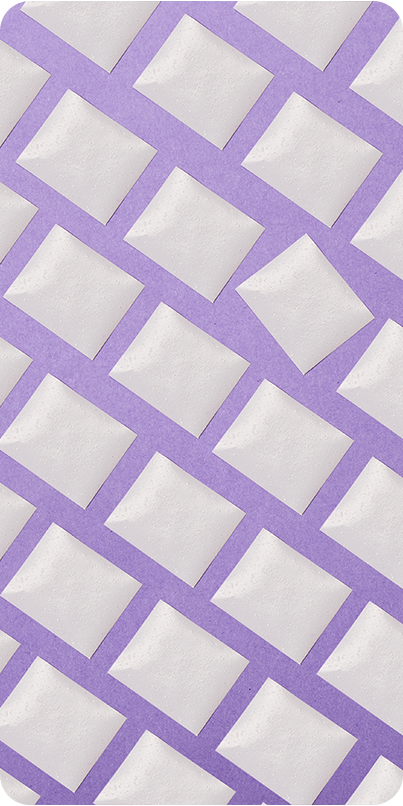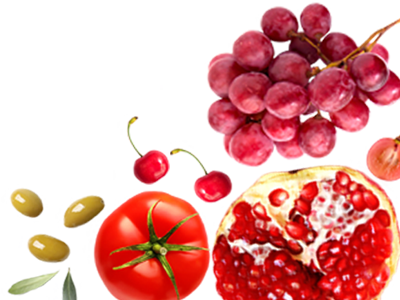 Melatonin
Melatonin is a hormone that regulates the sleep-wake cycle in your brain. It signals to your body that it is time to fall asleep, and tells it to wake up when the sun rises—no alarms needed!

Sleep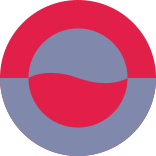 Mind
Aditi Pandey
using Setu since 3 months 29 days
Awesome product ....really effective, easy to use
Akash Upadhyay
using Setu since 4 months 7 days
Being a physiotherapist by profession, have been skeptic about using any external agent to induce sleep. But this product, is just amazing. Totally non-addictive and very very helpful for those who are trying to shift their sleep cycle according to their own routine. You can even stay awake after taking the strip, if you get some work. But if you want to sleep, it makes that quick and comforting. I'm really thankful to the Setu team for providing such reliable and non-harming product.
Nigam Thakker
using Setu since 8 months 16 days
The pandemic had ruined my sleep pattern with late night binging so thought of rectifying it. Traditional methods and dadi ka nuska didn't work so thought of trying these strips. Let me tell you, it worked wonders and it fixed my sleep pattern in just 10 strips.
Rizwan Shaik
using Setu since 9 months 3 days
It's working good. No side effects and importantly not an addiction. Thank you
Vimal Chhadva
using Setu since 9 months 10 days
It's very simple and easy to use. I don't know what percentage of effect it has on me. But feels great
Sneha Kumari
using Setu since 1 year 1 month 10 days
Have taken only one strip, did feel my body shutting down during sleep so I didn't wake up as many times as I usually do. Hoping for deeper sleep over time as I continue taking it.
Bhoomik Sharma
using Setu since 1 year 1 month 23 days
These strips have been the best stress busting sleep providers. I stopped using occasional alcohol also as this sleep is far more natural.
Your trust is our top concern, so we do not alter or remove reviews.
Your trust is our top concern, so we do not alter or remove reviews.
Related Products 
Why this product?
Exposure to blue light can affect your sleep cycle. Setu Eye Max is our most advanced eye formula, designed to protect you and your eyes from harmful blue light and its subsequent effects.
Why this product?
The goodness of Ashwagandha extract can help you relax and relieve symptoms of anxiety, thereby contributing to better sleep.
Here are a few commonly asked questions about this product. If you'd like to know more, please write to us at contact@setu.in
Melatonin is a hormone made by the brain's pineal gland. It helps to induce and regulate sleep. Sleep: Restore has 5 mg of melatonin in the form of fast-acting, mint-flavored orally disintegrating strips.
The body's production of melatonin is sensitive to light. This ensures that the amount of melatonin is higher in the evening than in the day. Higher levels of melatonin signals the body to prepare for rest, that's why you feel sleepy when the sun goes down.
Modern lifestyles involve long hours of work on laptops and mobile phones. These screens emit blue light that hampers the production of melatonin by your body, affecting your sleep. Taking melatonin supplements can help people living a busy life—like yours—sleep better and wake up fresh.
If you're travelling abroad where the local time is ahead of your time, then take melatonin according to the time at your destination: around 30 minutes before you go to bed. Apart from taking the supplement, you can also dim or switch off the lights in your room and avoid screen time. This tells your body that it is time to rest.
Need more guidance? Take the Sense Test.
Take a quick health consultation and leave the rest to our experts.
View More Details about Health and Nutrition
View More Details about Health and Nutrition
Lack of sleep can throw your body off balance. It effects digestion, metabolism, cognition and even your mood. To sleep well, your body needs a sufficient supply of melatonin, also called the sleep hormone.
Darkness prompts the pineal gland to release this hormone. Melatonin signals your body to relax, so that you can fall asleep. An insufficient supply of this hormone will interfere with your body's ability to unwind and therefore, sleep.
Product Description
Setu's melatonin supplement, 'Sleep: Restore', supplies your body with an additional dose of melatonin to make up for the deficit. Our mint-flavoured supplement comes in the form of a strip that melts in your mouth.
Your body might not naturally produce sufficient amounts of melatonin for various reasons. Stress, not getting enough sunlight during the day, smoking, exposure to blue light (the light that comes from your screen) can cause melatonin levels to drop.
Buy Sleep: Restore online from the Setu website to help your body get the right amount of this hormone.
Product features & key benefits
While sleep supplements cannot replace a doctor's treatment for sleep disorders, it helps regulate the sleep-wake cycle of your body. Setu's supplements help with:
Improving sleep quality: These supplements reduce the amount of time it takes for you to fall asleep. It also helps increase sleep duration and quality, reducing your chances of developing sleep disorders.
 Easing jet lag: Everybody loves travelling. Nobody likes jet lag. When you travel quickly, say by flight to a new place, your body's internal clock doesn't align with the new time zone and so your sleep-wake pattern is thrown off balance. Melatonin supplements can help trigger sleep at the right time, thereby restoring your sleep-wake cycle.
 Promoting eye health: Melatonin helps maintain visual acuity, which is your ability to discern the shapes and details of the things you see.
Non-habit forming: We tend to be wary about supplements because we think that they may be addictive. But Melatonin isn't addictive. It simply tells your body to fall asleep and causes no other side-effects.
Fast-acting and easy to consume: Our melatonin supplement is not just effective, it's also tasty and easy to consume. It gets quickly absorbed in the body, so that you can enjoy the goodness of melatonin when you need it the most.
Direction for use/dosage
One can easily buy Sleep: Restore online at our website.
The recommended daily dosage is one strip 1-2 hours before bedtime. Do not exceed this dosage. Ensure that you consume the strips immediately after they are removed from the sachet.
Avoid using if the sachet is open or torn. It's always better to consult a doctor before starting any supplements.
Shop Setu Sleep: Restore supplements now to start sleeping better!
FAQs
Are Setu products tested?
Setu makes use of high-quality ingredients that are time-tested. All products are backed by science and research. Scientific studies and credentials are listed for every product and ingredient.  All Setu products get tested for the purity and potency of active ingredients in their formulation.
How much of melatonin can be consumed by an adult?
There is no specific dosage. It is can be helpful to imitate the body's daily production of the hormone. A usual dose for adults is 1–5 milligrams (mg), depending on the need.
How long does it take for melatonin to take effect?
It generally takes around one to two hours to induce sleep after consuming the recommended dose of melatonin supplements.