Setu Apple Cider Vinegar Gummies

All the goodness of apple cider vinegar in one delicious gummy

Tummy
Lemon Flavour
4.9 / 5
A prebiotic that improves gut health and overall digestion

Detoxifies your body by balancing your stomach pH

Increases satiety, reduces calorie intake and promotes weight loss

Offers (3)

Get L- Carnitine absolutely free on every purchase of ACV Gummies

Limited Period Offer!!! Get Flat 10% OFF on your purchase above Rs.1500. Use code FLAT10. Grab Now!

Get ₹500/- OFF on orders worth ₹2500/- or more. Use code: GIFT500. Limited time offer!
30 Gummies
You save ₹351 (44% off)
60 Gummies
You save ₹801 (50% off)
90 Gummies
You save ₹1201 (50% off)
Cash On Delivery available
Your daily dose to help you detox

ACV gummies
For adults: Take 1 gummy daily before breakfast or lunch
Each Setu Apple cider vinegar gummy contains the pure, unfiltered apple cider vinegar with the "Mother", which is packed with nutrients that promote better health.
All of the age old benefits of ACV, with none of the gross taste. Packed in a lemon-flavoured gummy and made of unfiltered apple cider vinegar, our formulation is rich in prebiotic fibres that enable your body to better absorb nutrients from the food you eat and promote overall gut health. Studies have shown that regular consumption of apple cider vinegar improves digestion, detoxification and appetite control.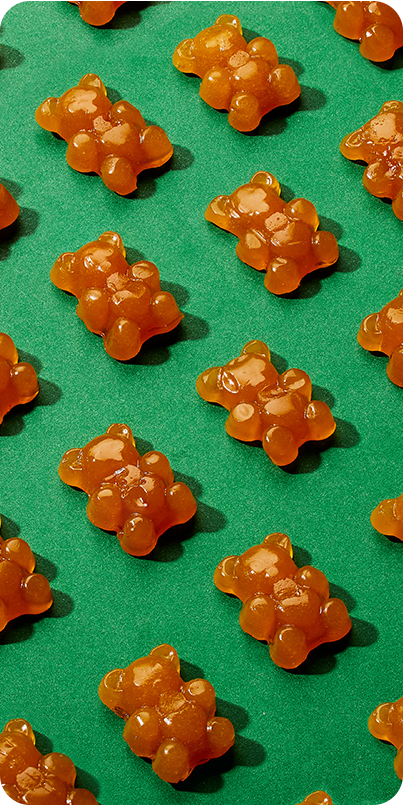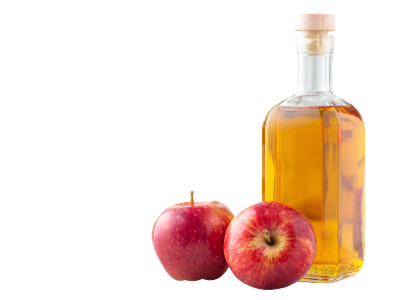 Apple Cider Vinegar
A potent and naturally-extracted nutrient with multiple health benefits that include weight management, healthy digestion and detoxing your body.

Tummy

Detox

Weight
Isha Verma
Firstly,I really loved the packaging of the product i.e; Nicely and Safely packed.I have been consuming Setu ACV gummies from quite a while & highly recommend it. It is really good in flavour & simply great to have than liquid ACV. I started feeling control in my appetite, helped me in good digestion as well as fat loss & feels more energetic than usual It has no side effects. . In nutshell, IT'S INDEED A VALUE FOR MONEY PRODUCT.GO FOR IT 👍👍👍👍
Kinny Aggarwal
I am having Setu ACV Gummies since quite a few days. Now I highly recommend. It is very good for health and those who want to lose weight. I haven't noticed any side effect yet and it taste so good like I am eating a candy. It's taste is like orange flavour. I am so happy to having it. I never thought, supliments could be so tasty. And the shape vo gummies is look like a teddy bear. It's price is also genuine.
Anjali Sharma
I am having this Setu ACV gummies, and I must say this is an amazing product I could ever have. It is good in taste, also you can chew it like a candy. It helps to promote weight loss which is the most important factor of this acv gummies and help to curb appetite, support healthy digestion. I have seen some changes like I have loss some inches. You guys must give a try to this bottle. I'll definitely buy more product. Thank you so much 💗
Juhi Rao
I'm consuming these gummies since almost a week & I have noticed that my digestion has improved than before & of course my craving for sweets has also been reduced. Also I get a peaceful quality sleep now coz that was a severe problem for me. And yes the flavor of apple cider vinegar & lemon is so delicious to be a medicine which makes it easy to swallow without making faces, so yea I definitely recommend this to you all.
Suvarna
Kudos to team SETU. Enjoying the product thoroughly.. packaging.....taste.....shape and the ingredients used.. better than crash diets and weightloss programmes for detox and improving our digestive system, which are impossible for a indisciplined foodie like me.
Anurag Goyal
Loved the taste as drinking direct apple cider vinegar is little tacky.
Aesha Shah
I have been having the Apple Cider Vinegar dummies since over 4 months now and have solved my indigestion and bloating issues.
Nayna Dhawan
Was using organic apple cider but that would hurt my teeth after a while and I stopped. The gummies are so easy to use and so yummy too
Your trust is our top concern, so we do not alter or remove reviews.
Your trust is our top concern, so we do not alter or remove reviews.
Related Products
Why this product?
Our Tummy: Probiotic contains billions of good bacteria that boost your gut health by keeping your gut flora diverse and healthy.
Here are a few commonly asked questions about this product. If you'd like to know more, please write to us at contact@setu.in
Apple cider vinegar is vinegar made from fermented apple juice. It is rich in natural polyphenols (a type of micronutrient), antioxidants, vitamins, and minerals. It also contains acetic acid, which helps curb your appetite, promotes weight loss, and improves digestive health.
The supplement helps maintain the pH of your gut. Because it has the "mother" (meaning pure and unfiltered strands of fermented apple), the supplement contains all the essential bacteria found in apple cider vinegar. This makes every single gummy equivalent to one shot of apple cider vinegar, otherwise taken in bitter spoonfuls.
Research studies have shown that a regular consumption of apple cider vinegar has benefits such as improved digestion, reduced gas and bloating, appetite control, weight loss, and a better balance of body's pH levels.
Need more guidance? Take the Sense Test.
Take a quick health consultation and leave the rest to our experts.
View More Details about Health and Nutrition
View More Details about Health and Nutrition
Keeping your weight in check can feel like an arduous task. Apple cider vinegar makes this goal a little easier. Studies have shown that this fruity vinegar aids weight loss by regulating appetite, metabolism and improving gut health.
Apple cider vinegar can be difficult to drink because of its strong taste. Setu's lemon-flavoured Apple Cider Vinegar Gummies give you the goodness of ACV, minus the harsh flavour. Start your journey towards good health by making these tasty and nutritious gummy bears part of your diet.
 Product Description
ACV is made from fermented apple juice. It is all the rage today and is often consumed as is or by adding it to salad dressings. Setu offers you another way to get your daily dose of this healthy vinegar; by consuming our Apple Cider Vinegar Gummies.
Our gummies are made from unfiltered ACV and contain all the vitamins and enzymes needed to kill harmful bacteria that cause bloating. Setu's ACV supplement also helps regulate blood sugar levels, aid digestion and detoxify the body.
You can consume these yummy, lemon-flavoured apple cider gummies just as you would regular gummy bears. Pop a gummy bear in your mouth each day to enjoy the health benefits of this vinegar.
Shop our Apple Cider Vinegar Gummies now to meet your weight loss goals and enjoy better health!
What Goes Inside? 
Setu's ACV Gummies contain apple cider vinegar in its purest form as the main ingredient. Each gummy is equivalent to one tablespoon of apple cider vinegar. ACV is naturally enriched with essential nutrients such as Vitamin B12 and folic acid. The enzymes and gut-friendly bacteria in these gummies keep your gut healthy and boost metabolism. Our Gummies are 100% vegetarian and contain no added gelatin.
What Is It For? 
Gut health is crucial to good health. Our Apple Cider Vinegar Gummies are rich in prebiotic fibres that enable your body to absorb nutrients from your food better and promote overall gut health. ACV also increases satiety, helping in appetite control.
Our apple cider gummy bears are rich in antioxidants too. Regular consumption of these gummies can boost immunity, improve digestion, detoxify your body and help you burn calories faster.
Benefits of Setu Apple Cider Vinegar Gummies
Our gummy bears provide you with the energy boost you need to get through a hectic day. These supplements are rich in the 'mother' component of apple cider vinegar, acetic acid. Acetic acid breaks down food efficiently, boosting metabolism and energy levels, helping you power through the day.
These apple cider gummies contain gut-friendly bacteria that significantly improve digestion and gut health.
Setu's ACV gummies help in weight control by increasing satiety. As you feel full for longer, you don't feel tempted to snack or binge, which stops you from overeating.
Our apple cider supplements contain vitamins needed for hair and skin health, helping you enjoy a glowing complexion and stronger hair.
These Apple Cider Vinegar Gummies have antioxidant and antimicrobial properties. They detoxify your body and keep illnesses at bay so that you enjoy good health every day.
Our plant-based gummies are organic and gelatin-free. They do not contain any preservatives or artificial colours and have zero side effects.
Ingredients
Setu ACV Gummies contain:
Our supplements contain ACV sourced from Solistaa Pharma. The apple cider vinegar used is of the highest quality and in its purest form. The vinegar is extracted from crushed, twice fermented apples.
Acetic acid is the 'mother' component in apple cider vinegar. This acid plays a crucial role in boosting metabolism and immunity.
Pectin is a plant-based substance used for making ACV gummies. The product is 100% vegetarian and safe for prolonged consumption.
How to Use Setu Apple Cider Vinegar Gummies
The dosage for adults is 1 apple cider vinegar gummy per day
Consume these gummies daily for maximum benefits
The best time to have them is before breakfast or lunch
FAQ's 
Does Setu Apple Cider Vinegar Gummies contain any chemicals? 
No, Setu ACV gummies are made from naturally sourced ingredients that cause no damage to the body. All products are backed by science and research. Scientific studies are listed for every ingredient used. These gummies are safe for regular consumption and do not cause any side-effects.
Will consuming these gummies every day cause tooth decay?
Setu's ACV supplements are sugar-free and hence, do not pose the risk of any dental problems.
Does the ACV gummy have a sour taste, just like apple cider vinegar? 
These supplements have a pleasant, lemony flavour and not the astringent taste of ACV. They are highly palatable and don't leave a foul taste in the mouth.
Are ACV gummies a vegan product? 
Yes, the gummies are 100% vegetarian. They are also gluten-free, making them the perfect supplement for your healthy lifestyle.