Description
Lite on weight, heavy on care. Setu Lean Lite fuels healthy weight management by carefully combining the benefits of Garcinia Cambogia, Green Tea and Green Coffee Bean. It is formulated with patented and clinically prove Capsimax ® to help curb cravings, increase metabolism and promote healthy weight loss. Our daily supplement should be taken in conjunction with a reduced calorie diet and daily exercise program. Feel fitter, faster, stronger and slimmer! Take one tablet a day before your main meal or before your workout.
Read more




Ingredients
Check out the potent ingredients in this product
Product USP

Patented Omnibead technology
Setu Lean Lite is micro-encapsulated using a patented OmniBead technology, which delivers effective levels of the benefits of peppers while reducing internal irritation.

Patented Capsimax™
Our capsicum extract comes from the patented Capsimax TM and OmniBead Beadlet Technology – a coating system that helps contain the highly active, natural capsaicinoids without the typical oral and gastric burning sensation that occurs after consuming peppers.

Clinically proven
All the ingredients used in the formula have consistent supporting scientific research for their efficacy.
FAQs
Have questions? Refer to a comprehensive list of queries below.
Dosage
One or two tablets daily.
Storage
Keep the bottle tightly closed in a cool, dry place (15-25°C). To be stored out of the reach of children. Not to exceed recommended daily usage.
Caution
For adults only. Consult your physician before using this product if you are pregnant, lactating, trying to conceive, taking medication or have a medical condition.
Declaration
THIS PRODUCT IS NOT INTENDED TO DIAGNOSE, MITIGATE, TREAT, CURE OR PREVENT ANY DISEASE.
Declaration



What's Inside?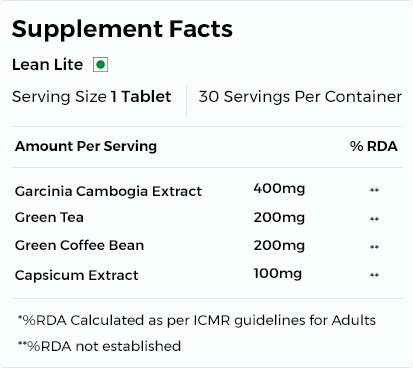 Similar Products
Here are a few other amazing Setu products with similar benefits.

Weight

Energy

Fitness
A plant-based formulation that promotes fat loss & boosts metabolism.
₹ 1600

Weight

Fitness
Natural supplement to support weight loss
₹ 800