Written by
Team Setu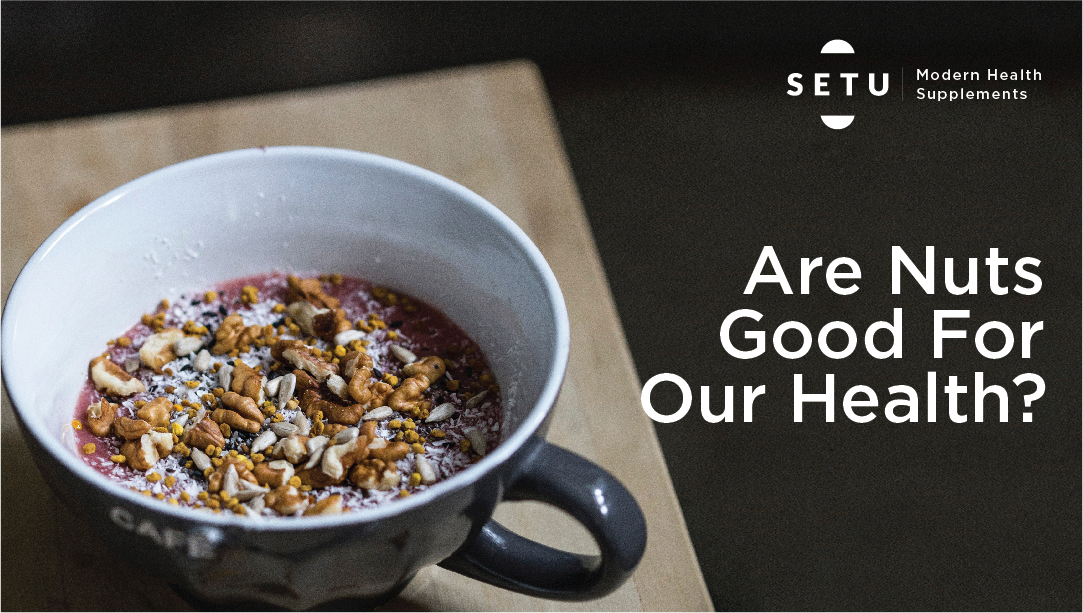 MORE ON HEALTHY AND HEALING NUTS
Many of us lure for dessert and cannot wait to try a variety of these desserts coming in our way. What we must admire is, all these enriching and mouth-watering ingredients that have been long used in our delicacies aren't really ours and it would be presumptuous of us to call them 'indigenous'.

Surprisingly, most of the junk foods like pasta, pizza that belong to western food culture, nuts, and dry fruits also in real sense are not 'homegrown'. Nuts like Almond, Walnut, Pecan Brazil Nut, Pine Nut and Cedar Nut have long drawn history and originated in wholly different places.

The initial cultivation of Almond goes back to the native of the Mediterranean region of the Middle East from Syria, Turkey, Pakistan, and eventually to the rest of the world. Similarly English Walnut originated in Persia and the traces of Black Walnut goes back to somewhere in North America. The Wild Pecan belongs to America and was considered as a colonial delicacy. Pecans were also grown in Georgia, New Mexico, and Texas. Pine Nuts have their origin roots in America, Brazil Nuts or South American Nuts were originally found in Venezuela, Brazil, Eastern Peru, and so on. Cedar Nuts which are from the species of Siberian Pine are ornamental vegetation that initially occurred in Siberia.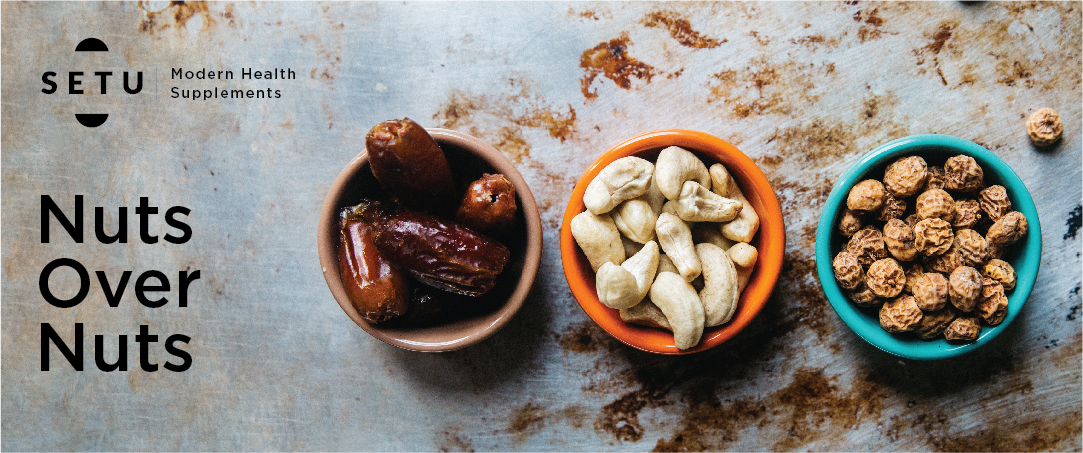 A handful of nuts can bring health benefits and on the other hand, a plate full of fries can bring all kinds of diseases in our body.
GO NUTS OVER NUTS
As much as it is fascinating to establish a whole new diet system that includes some of the most nutritious and crunchy nuts, it is even more difficult to plan one that 'has it all'. So trying a combination of oats with milk, honey, and almonds or walnuts can be our next step towards a healthy breakfast or our lunch could be prepared in an organic and healthy oil like the groundnut oil or the cedar nut oil. These nuts have the potential to reduce cholesterol level and improve our heart.
WHAT ARE THE RIGHT KINDS OF NUTS?
The nuts, in general, are one of the finest and richest ingredients to be used in our food and they are either expensive or hard to procure in some places. But over the years and the gradual building of civilization the nut cultivation flourished almost everywhere and thus today we are being able to add that little topping of those delicious and crispy nuts over our hot chocolate and muffin. Some of the nuts are hardly available and that is why we should not miss it the next time we grab our eyes on them.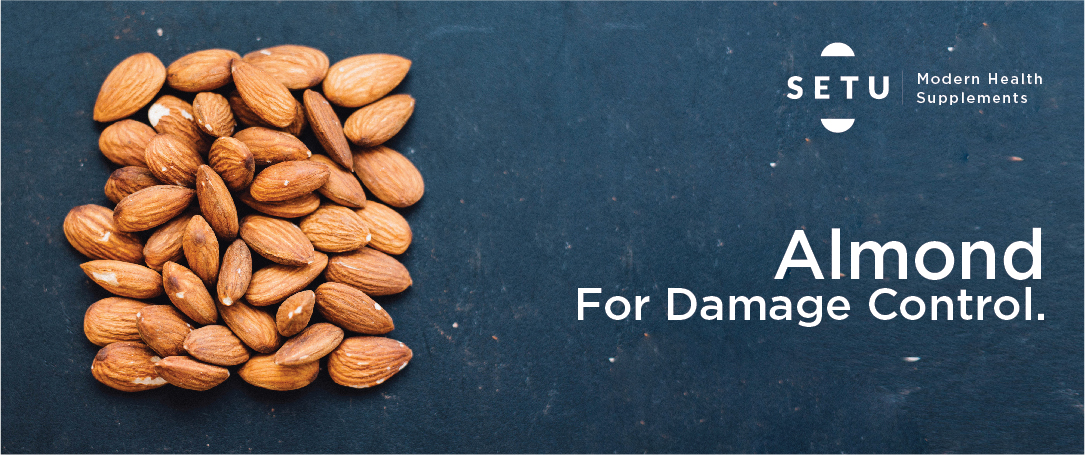 ➢ Raw and Roasted Almond for damage control: Having all the varieties like 'Mamra Badam', 'American badam', or 'Chocolate Badam' aside, almond, in general, are rich in magnesium, potassium, calcium. The fibre-rich almond is a great source of antioxidant and is a gluten-free substitute for major grains like wheat or flour, and these are a few of the many benefits of this nut. 
➢ Why not Pecan? They make a healthy snack! Popular by the demand that dominates most of the major crops in the world, pecan includes active selection and breeding process. It has vital fats, protein, carbohydrates, and has minerals like calcium, iron, and magnesium, which decreases the chance of heart diseases.
➢ All-Purpose, hard round Walnut for everyone: 'All-purpose' because of its extensive usage in several cuisines and major foods like meat, milk, coffee, dessert, pickle. Acres of land has been dedicated to walnut cultivation. They are a good source of protein, energy vitamins, healthy fatty acids for our body. Consumption of little walnut can really be good for our body and can also reduce the possibility of coronary artery diseases and may improve your heart health. 
➢ If not Brazil Nut then Trikon Fal: In India, it is common by the name of 'trikon fal' which is triangular in shape. This nut can be either eaten raw or can be drunk as Brazil nut milk. One of the important constituents of this nut is called Selenium, which interacts with protein and protects the body. Brazil nuts are a great way to reduce weight and powerful enough to prevent Thyroid, Cancer, and Heart issues.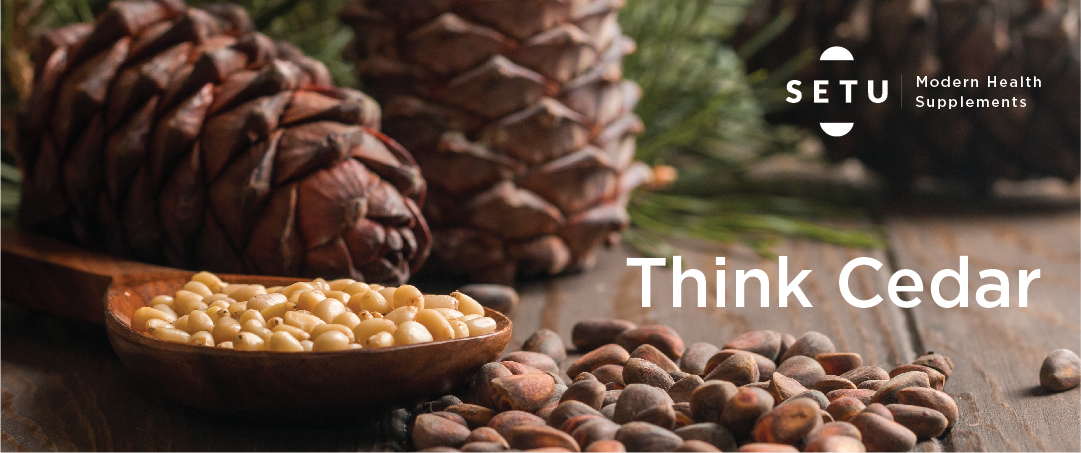 ➢ Think Cedar: When we begin to execute our diet containing nuts and dry fruits, we must not step back from trying the amazing Cedar Nut from Siberia. The cold Siberian nut which is exotic in nature has omega 3 fatty acid, high vitamins keeping the artery free from developing 'Plaque' and overthrowing 'bad diseases' from the body.
The global village has a wide range of ordinary food items as well as extraordinary gourmet and world food. Gathering valuable nourishment to stay fit and getting all types of food products are easier than it was ever before. It is just about the time to choose the correct and the safest options when it comes to food and lifestyle choices.
REFERENCES
LEAVE A REPLY
Your email address will not be published. Required fields are marked *
Save my name, email, and website in this browser for the next time I comment
Submit
Here are some of the Setu products you might like
Still not sure? Take the Setu SenseTest.
Take a quick health consultation and leave the rest to our experts.