About the ingredient
Found in
Bamboo extract is rich in silica. Whole grains, green beans, leafy greens, alfalfa and brown rice are good sources of silica.
Sourced from
Bambusa arundinacea (Stem)
Let's understand the science !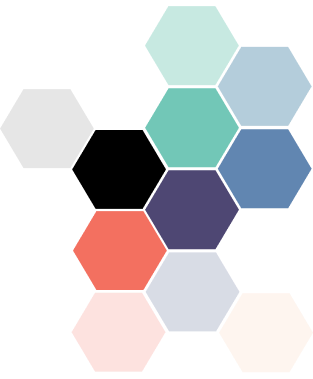 Here are all the Setu products with Bamboo extract
Still not sure? Take the Setu SenseTest.
Take a quick health consultation and leave the rest to our experts.
What's The Hype About Bamboo Extract?
What's The Hype About Bamboo Extract?
Some of the best solutions to our health concerns can be found in nature. The Bamboo is one such plant that offers natural extracts with a number of health benefits.
Known to be one of the world's fastest growing plants, it is also a source of nutrition – and is a diet staple in many Southeast Asian countries. Bamboo extract is an important ingredient sourced from the bamboo plant, renowned for its health and beauty benefits. Bamboo shoots are an excellent source of carbohydrates, proteins, vitamins, and minerals, too.
Let's take a closer look at what Bamboo extract is and learn more about its benefits.
What is Bamboo extract?
Bamboo extract is obtained from the juice sourced from the leaves or stem of the bamboo plant. These extracts are a powerful natural source of silica, which helps promote healthy hair, skin, and nails. Since most of us do not consume sufficient silica through our diet, Bamboo extracts can help fill this nutritional gap. These extracts are also available as supplements in powder form, capsules or dissolvable strips.
Now that we know the meaning of Bamboo extract, let's further examine its benefits.
Bamboo extract uses
Bamboo extract helps replenish silica in your body. It offers a range of benefits when consumed as a supplement. Here are some of the main bamboo extract benefits:
Reduces hair loss:
Bamboo extract promotes blood circulation in the scalp and strengthens hair follicles. Regular consumption of this supplement can prevent hair loss and lend a natural shine to your hair.
Strengthens nails:
If you love to grow your nails, you would probably be aware of how annoying chipped and weak nails can be. The silica in Bamboo extract can help strengthen your nails naturally. A study has shown that orthosilicic acid in silica helps prevent nail brittleness. (1)
Improves bone health:
The silica in these extracts also plays an important role in maintaining and improving bone health. Silica helps your body absorb calcium in the right proportions and keeps cartilage in good shape.
Promotes healthy skin:
If you want to give your skin a natural, healthy glow from within, start taking bamboo extract supplements. Silica in bamboo extract is known to fight signs of ageing, such as wrinkles. It also helps keep the skin naturally hydrated. Bamboo extract is also known to promote blemish-free skin.
Improves wound healing:
A little-known benefit of the bamboo plant is that it helps promote faster healing of wounds. Its extract is antiseptic, and studies show that it helps improve wound closure. (2)
Maintains brain health:
Bamboo extract plays an important role in maintaining brain health. Research has indicated that this extract can improve learning abilities. (3) Further studies are being conducted to examine the possible effects of bamboo extract on patients with dementia.
Types of Bamboo extract
The Bamboo extract is available as a supplement in many different forms. Let's quickly look at the various types of this supplement you can consume:
Pills:
A Bamboo extract pill is easy to consume. Each pill contains exactly the amount of silica you need for the day.
Powder:
Bamboo extracts are available in powder form. This powder needs to be dissolved in water or a beverage, such as a smoothie or juice.
Dissolvable strips:
For ease of convenience, the Bamboo extract is available as a dissolvable strip. Setu's Hair: Strong Strips contain Bamboo extract, Biotin, Zinc, and other natural ingredients to strengthen and nourish your hair from within. Simply pop a strip on your tongue daily for voluminous, shiny hair.
Side effects of Bamboo extract
Just like any other product, the Bamboo extract is safe to use if taken in its prescribed dosage. Consuming more than the advised daily limit may lead to certain side effects. These side effects include constipation and exhaustion. People with thyroid disorders may also want to avoid Bamboo extract supplements or take these supplements only after consulting a doctor.
If you are pregnant, ask your doctor whether bamboo supplements are safe to consume. Always opt for a reputed brand when buying supplements. This way, you can trust the product to have the right daily dose.
About the ingredient
Bamboo extract comes from the stem or leaves of the bamboo plant. This extract is rich in silica, which has many beauty benefits. In fact, the bamboo plant can contain as much as 70% silica.
Young children have supple skin and soft hair as they have natural reserves of silica. However, as we age, the silica in our bodies gets depleted. You can improve your intake of silica by eating foods such as bananas, green leafy vegetables, brown rice, and lentils.
However, you still may not get enough silica to keep up with your body's needs. Bamboo extract supplements can help fill this gap.
Setu's Hair:
Strong Strips are enriched with Bamboo extract so that you get your required intake of silica. These strips enhance blood circulation in the scalp and strengthen your hair from root to tip. The overall result is: shiny, lustrous, healthy hair!
Our Hair:
Strong Strips also contain Vitamin B7 (Biotin), Folic Acid, Zinc, Tea Tree Oil, and Aloe Vera. Zinc supports your immune system while Folic Acid helps your body form healthy red blood cells. Additionally, Aloe Vera is widely known for its medicinal properties.
Let's understand the science!
Now that we understand how important Bamboo extract is as a nutritional supplement, let's explore the science behind it.
Bamboo extracts are rich sources of silica. Silica is an important mineral that is essential for healthy hair, skin, and nails. As we age, our body's natural reserves of silica tend to get depleted. This depletion leads to signs of ageing, such as the formation of wrinkles.
Studies have also proved that lowered levels of silica can lead to degenerative diseases, such as Alzheimer's disease. (4) Other studies have shown that bone diseases like osteoporosis are best treated with calcium AND an increased intake of silica. (5)
So, if you want to stay healthy from within, you probably want to consider taking Bamboo extract supplements.
FAQs
1) What are the signs of silica deficiency?
If you have a silica deficiency, your hair and nails will turn brittle. Your skin will start to develop signs of ageing, such as wrinkles and fine lines. You may feel more exhausted than usual and experience slower wound healing as well.
2) How do I know what the right dosage is?
The right dose of Bamboo extract can vary between people as it depends on your age and health conditions. Broadly, a supplement will have the average quantity that you need per day. If you still want specific advice, consider speaking with your doctor.
3) Is Bamboo extract safe to consume with other medicines?
Consuming bamboo shoots can potentially decrease thyroid issues. The decrease is especially evident in people who are already on medicines for an overactive thyroid problem. If you have thyroid disease, check with your doctor whether you can consume bamboo supplements.
References