Curcumin: Boost Fizz


Our immunity-boosting and inflammation-fighting effervescent formula

Curcumin
Orange Flavour
4.8 / 5
Fights inflammation and reduces muscle soreness

Promotes joint health

Boosts blood circulation and skin health

Activates immune cell function to enhance both adaptive & innate immunity
Your daily dose of modern haldi

Curcumin: Boost
For adults: Take 1 fizzy tablet in a glass of water with breakfast
Curcumin: Boost Fizz contains all the goodness of haldi in its most active form—curcumin—alongside a powerful dose of vitamin C and black pepper extract. This blend of ingredients has superior antioxidant, immunity-boosting and anti-inflammatory benefits and is packed into an easy to drink and yummy fizzy tablet.
A highly-concentrated extract of our trusted pantry staple haldi, curcumin has all its anti-inflammatory and anti-bacterial power minus the adulterants. In Setu Curcumin: Boost it works alongside vitamin C, an antioxidant that provides your body with a host of immunity-boosting benefits, and black pepper extract, which helps your body absorb and utilize other nutrients.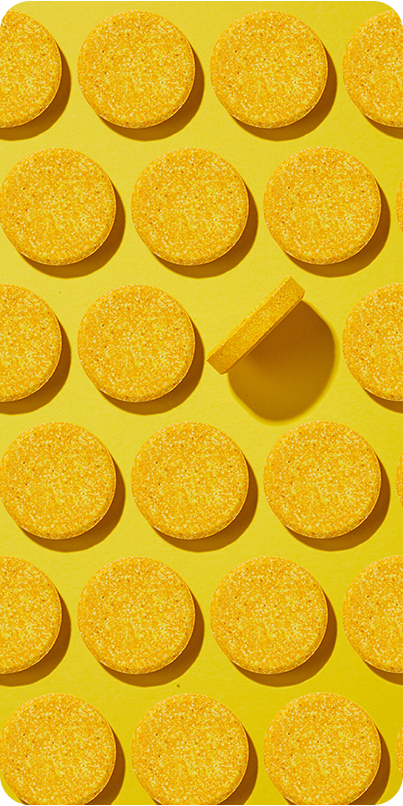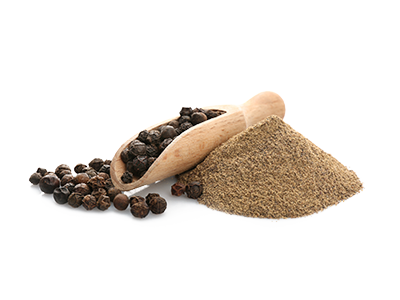 Black pepper extract
In addition to its pungent flavor and thermogenic properties, black pepper extract also contains piperine, which combines powerful anti-inflammatoary and antioxidant power.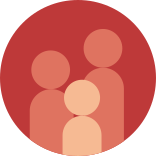 Family

Immunity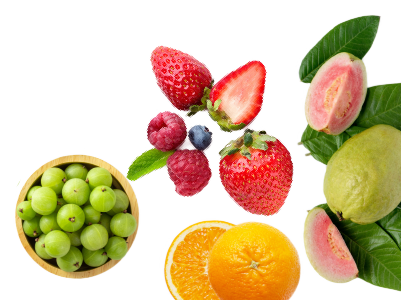 Vitamin C
Vitamin C is a water-soluble vitamin that plays an important role in biosynthesis and strengthening your immunity.

Skin

Immunity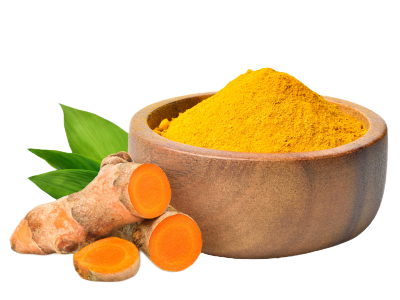 Turmeric Extract (Curcumin)
Curcumin, the main component in turmeric, has potent anti-inflammatory properties that help protect your heart, brain and joints.

Curcumin

Immunity

Sugar
Avantika
using Setu since 1 month 6 days
It seems to help with inflammation in my knees
Annanya
using Setu since 1 month 10 days
Loved the product. I would definitely recommend it
Vinay
using Setu since 1 month 11 days
Was skeptical at first..but this product is easy to take..amazing results for my post workout stiffness and joint pains
Nancy
using Setu since 1 month 16 days
No strong haldi smell when you open the bottle and is a nice light drink. I take it every morning to keep away common colds
Varshini
using Setu since 1 month 26 days
This is the new and improved haldi doodh. Except it is sugar free, and easier to drink!
Your trust is our top concern, so we do not alter or remove reviews.
Your trust is our top concern, so we do not alter or remove reviews.
Here are a few commonly asked questions about this product. If you'd like to know more, please write to us at contact@setu.in
Curcumin is an active compound in turmeric that gives it its unique yellow color and health benefits. Curcumin represents about 2-8% of most turmeric preparations. Technically speaking, it belongs to the class of compounds called curcuminoids, which is a phenolic type of plant compound. Out of the three curcuminoids found in turmeric, curcumin has the most health-benefiting effects.
Black pepper is renowned for its use in traditional medicine. It's rich in a nutrient called piperine, which has potent anti-oxidant properties and also helps increase your body's bioavailability to other nutrients! It's the perfect partner for your supplements.
Vitamin C, also known as ascorbic acid, is a water-soluble vitamin. It plays an important role in maintaining the immune function of our body. Because humans are not able to produce vitamin C, we are dependent on getting it through our diet. A lack of vitamin C in your diet has to be compensated through supplements.
Need more guidance? Take the Sense Test.
Take a quick health consultation and leave the rest to our experts.