Eye: Relief

Your favourite Eyemax is now Eye: Relief (A clinically proven formulation)

Eye
4.8 / 5
Helps filter harmful blue light from digital devices

Moisturizes tired eyes and promotes healthy tear production

Reduces eye strain and soothes dry eyes

Improves visual performance and overall eye health
Your daily dose of advanced eye protection with Eye: Relief (upgraded version of Eyemax)

Eye: Relief
For adults: One capsule daily with meals
Each capsule of Eye: Relief is a patented formulation consisting of the award-winning Lutemax® 2020 ingredient along with curcumin and vitamin D3, all of which work together to protect your eyes from blue light, provide mosturization, reduce strain and improve overall eye health.
Between work from home, Netflix and Whatsapp, 5+ hours a day on screens is now a given for almost everyone. That doesn't mean, however, that you have to suffer through all the side effects like headaches, blurred vision, dry eyes, and strain. Setu Eye: Relief contains clinically tested Nutritears®, a patent-pending formulation of lutein and zeaxanthin isomers, curcuminoids, and vitamin D3. These active ingredients combine to help improve eye hydration, tear production and soothe issues associated with occasional dry eyes. This is an upgraded version of your favourite Setu Eyemax. What's more? Now experience the benefits starting from as early as 2 weeks.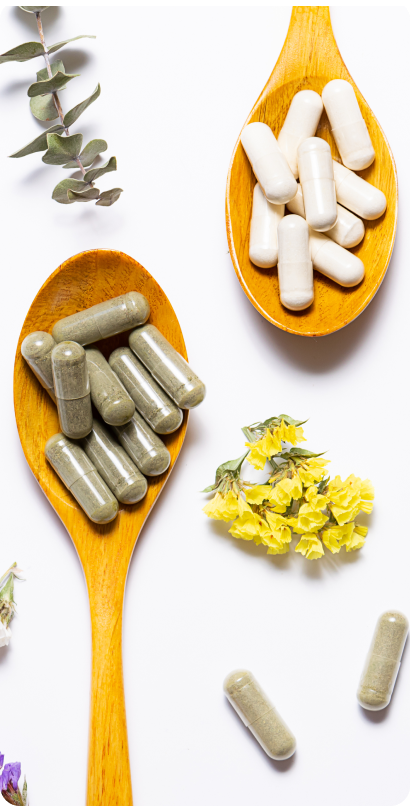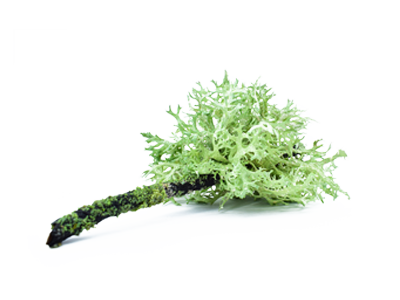 Vitamin D3
Vitamin D—the sunshine vitamin—is a fat-soluble nutrient that our skin synthesizes when exposed to the sun. The benefits of this super nutrient are linked to everything from bone health to enhanced immunity.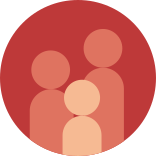 Family

Immunity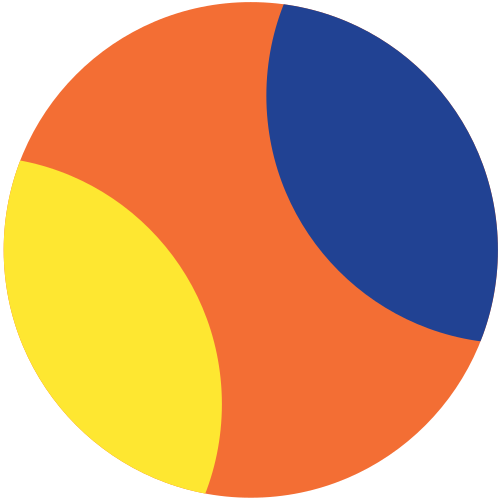 Sports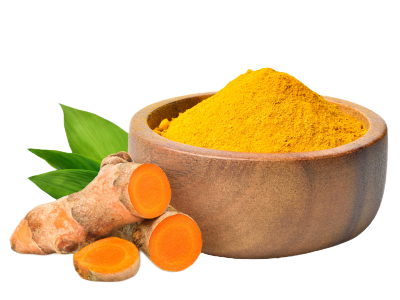 Turmeric Extract (Curcumin)
Curcumin, the main component in turmeric, has potent anti-inflammatory properties that help protect your heart, brain and joints.

Curcumin

Immunity

Sugar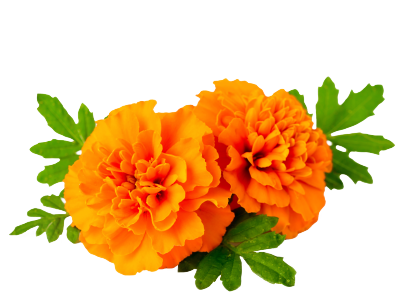 Lutemax 2020
We also like to call them eyetamins. This proprietary formulation helps protect your eyes by filtering out high-energy blue light emitted from all kinds of digital screens.

Eye

Sleep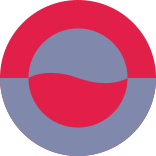 Mind
Kartik Shah
using Setu since 2 months 5 days
This is literally as good as it gets when it coms to Eye care. This new formulation is BEYOND anything I can ask for. Due to my job in films, I have to stare screens whole day and that's why my eyes dry out and it also impacts my sleep. and dried all time. I am very aware that using eye lubricant drops to help my dry eyes works but is just unhealthy. I tried Eye: Relief and cannot explain how happy I am with this product. It is really effective for me and I highly recommend it. Goes on my subscriber list!
Aman
using Setu since 2 months 20 days
Honestly, it's quite simple. They have used the best lutein on the market, lutexmax 2020, which their parent company has patented. I trusted them because they have made with their detailed clinical studies and it works. Truly impressed by this new formulation of Eye relief and will surly purchase it again after long ussage and effects.
Meenakshi S.
using Setu since 3 months 20 days
My entire family - my dad, me, my husband all used eyemax and now we are all using eye:relifef. We didn't think it would get better, but it has. It genuinely helps with visual performance, tired eyes, and for me, even with my sleep. It's a no brainer and probably setu's best product offering. My kid is in love with their new Eye protect strips.
Gagandeep singh
using Setu since 4 months 8 days
Due to my job I have to stare screens whole day and that's why my eye tired and dried all time. I am very conscious about my eye and frequently using eye lubricant drops but not getting enough results and then I tried Eye max. Really happy with this product. It is really effective for me and highly recommend to every eye lover. Definitely will add this product in my subscribe list and want to try in gummy version.
Anukalp mishra
using Setu since 6 months 7 days
im using this product since a year and results are good
Pradeep Sarode
using Setu since 7 months 8 days
Using Setu Eye Max from past one month, Eyes feel cool and I use lens due to which I face dryness in Eyes, now it is solved
Gaurav Mishra
using Setu since 9 months 9 days
I do a lot of work on PC, this supplement helped a lot. Thanks Setu keep up the good work
SHIVAM SINGH
using Setu since 10 months 6 days
Good for eyes specially for users with busy schedule on computers
Shaktivel Vedagiri
using Setu since 1 year 6 days
Being an IT professional this product really helps me to protect my eyes from blue ray effects of my monitor.
Aashish Kumar
using Setu since 1 year 10 days
Like every person nowadays my day starts by looking at my phone and ends by looking at my phone this has caused great damage to my eyes and I was always looking for a solution to solve this problem so when a friend of mine recommended Setu eye max I gave it a try. I am really impressed with the product the irritation and the tiredness in my eyes has drastically reduced since I started using the product and my overall vision has improved. I recommend the product to anyone who is facing the same problems.
Amandeep Choudhary
using Setu since 1 year 1 month 16 days
I am Website Developer, Mostly working at Night and always using PC, Mobile, T.V I got eye pain and Right eye become reddish, Finally, I found a solution that is SETU EYE MAX. I bought 3 packs after 1 pack purchase. Now no Eye pain and I am feeling much better.
Sammy
using Setu since 2 years 10 months 10 days
I have had the worst eye problems. (1) I have specs -2.5 power, (2) dust allergies that make my eyes water the entire day in a construction setting, (3) I have to work on the computer the entire day correcting codes, (4) I eat in mess, food has no proper nutrition. All of this made my eyes hurt and my head used to ache at the end of the day. I went to the doctor also, who gave me eye drops. I have used half a bottle of these supplements so far, I took a tablet daily after dinner 5 days a week, and I am feeling much better than before. The strain from the computer screen is reduced and I am not getting headaches like before. My eyes have reduced getting swollen like before. This is a huge improvement for me, and this tablet must have definitely helped among other things I did to improve my eyes. I will use two bottles and update the review. Update: It's my third bottle running, I have reduced dosage to 3 times a week. I have no eye strain now. I can work at night on computers without strain. Happy happy. :)
Your trust is our top concern, so we do not alter or remove reviews.
Your trust is our top concern, so we do not alter or remove reviews.
Related Products
Why this product?
Exposure to blue light can affect your sleep cycle. Setu's Sleep:Restore is formulated with 5mg of melatonin to help you sleep better.
Here are a few commonly asked questions about this product. If you'd like to know more, please write to us at contact@setu.in
Blue light is part of the visible light spectrum. It has a higher potential to penetrate the eye than other colours because of its energy, and excessive exposure can be harmful to the retina. Blue light is emitted by most screens we use to on a day-to-day basis, like our mobile phones, tablets, and laptops.
Lutein and zeaxanthin are commonly known as eye vitamins. They are a category of carotenoids that protect your eyes against harmful UV and blue light rays. Additionally, they also give protection against retinal macular degeneration, blurry vision, and cataracts.
Curcumin is an active compound in turmeric that gives it its unique yellow color and health benefits. Curcumin represents about 2-8% of most turmeric preparations. Technically speaking, it belongs to the class of compounds called curcuminoids, which is a phenolic type of plant compound. Out of the three curcuminoids found in turmeric, curcumin has the most health-benefiting effects.
Studies have shown that a vitamin D deficiency may cause dry eye syndrome. Vitamin D supplementation has been shown to improve symptoms of dry eyes by promoting tear secretion, reducing tear instability and fighting inflammation.
We have upgraded our Eyemax to an advanced clinically proven formulation Eye: Relief which contains the same patented ingredient Lutemax@2020 along with Curcumin and Vitamin D3. This formulation has been clinically studied and has shown to reduce symptoms of dry eyes, eyestrain, blue light protection. Also it has shown to give the benefits starting from as early as 2 weeks.
Need more guidance? Take the Sense Test.
Take a quick health consultation and leave the rest to our experts.
View More Details about Health and Nutrition
View More Details about Health and Nutrition
We all know that we shouldn't be staring at screens for long hours as it's not healthy for the eyes. But it's hard not to do so since most of our work happens online. How then do we care for our eyes? Here's where Setu's Eye Max supplements can help.
Our eye care supplements protect your eyes from damage caused by the blue light emanating from computer and phone screens. They also improve eyesight and reduce eye strain. By consuming these eye supplements, you can enjoy healthier eyes in an increasingly digitised world.
Product Description
Setu's Eye Max is an eye tablet that contains eye vitamins and natural extracts of fruits and flowers rich in macular nutrients. These vision supplements boost overall eye health and prevent eye problems like eye pain, watery eyes, headaches and eye fatigue caused by overexposure to screens.
What Goes Inside
Each Setu Eye Max eye tablet contains Lutein and Zeaxanthin, which are eye vitamins. Studies show that Lutein plays a crucial role in preventing retinal damage caused by blue light. Other ingredients in these eye vitamin supplements include N-Acetylglucosamine (NAG), a natural sugar that lubricates your eyes and natural extracts.
What's it for?  
Setu Eye Max tablets are perfect for anyone who spends a lot of time on their phone or in front of a computer or television screen. These supplements for eyes filter the harmful blue light radiated from digital devices, moisturise eyes, improve sleep quality, and enhance vision.
Benefits of Setu Eye Max
These eye tablets contain Lutein, which is extracted from the marigold flower. Lutein is packed with macular nutrients that strengthen the retina, improve cognitive performance and prevent eye fatigue and headaches.
These eye tablets contain beetroot powder which is known to prevent macular degeneration in the eyes and even improve heart health.
Setu's eye vitamins supplements keep your eyes moisturised so that you don't experience dry eyes, eye pain or eye fatigue.
Less stress on your eyes means a better night's sleep. Consume our eye supplements to enjoy better sleep quality as well.
Shop for Setu Eye Max supplements today to say goodbye to dry eyes, eye pain and fatigue brought on by long hours in front of your computer!
Ingredients
Lutein and zeaxanthin are carotenoids that protect your eyes against harmful UV and blue light rays. They are also known to prevent retinal macular degeneration, blurry vision, and cataracts.
This natural sugar is found in the cell walls of your body. It lubricates the eyes, boosts joint mobility and also moisturises your skin.
This superfood has loads of benefits for your eyes. Beetroot powder helps fight macular degeneration, improves nerve functioning and prevents cellular damage in the eyes.
Bilberry is an inky-blue fruit that is rich in antioxidants. Extracts from this fruit reduce inflammation of the ocular tissue and oxidative stress caused by exposure to blue light. This extract can also help reduce age-related eye disorders, enhance your adaptability to low light and fight hyperglycemia!
How to Use Setu Eye Max
The dosage for adults is one tablet per day
Consume these eye tablets daily to enjoy best results
Take the tablet after breakfast or lunch for optimal absorption
FAQ's 
What is blue light, and how does it affect my eyes?
Blue light is part of the visible light spectrum. It has a higher potential to penetrate the eye than other colours because of its energy. That is why overexposure to blue light can damage the retina. The screens of most gadgets we use today like mobiles, tablets and laptops emit blue light.
Can Setu Eye Max tablets improve my eyesight?
While these supplements contain ingredients that strengthen the eye and enhance vision, they are in no way a replacement for spectacles, eye drops or any other eye treatments suggested by your doctor. Long-term use of these supplements can complement your existing treatment plan and boost eye health.
Is Setu Eye Max a prescription medicine?
Setu Eye Max is not a medicine. These are naturally sourced, clinically-researched eye supplements that have proven health benefits. All our supplements are backed by science and are safe for regular consumption.